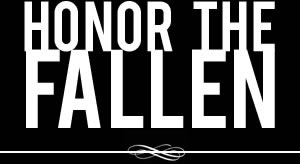 Honoring those who fought and died in Operation Enduring Freedom, Operation Iraqi Freedom and Operation New Dawn
Search Our Database
Army 1st Sgt. Blue C. Rowe
Died May 26, 2009 Serving During Operation Enduring Freedom
---
33, of Summers, Ark.; assigned to the 426th Civil Affairs Battalion, U.S. Army Reserve, Upland, Calif.; died May 26 in Parwan, Afghanistan, when an improvised explosive device detonated near his vehicle.
---
Rowe was passionate Hogs backer
The Associated Press
Blue C. Rowe, who was named after his great-uncle, was a University of Arkansas football fan. He wore Razorback shirts even while stationed in California.
"He lives and breathes all things Razorbacks," family friend Vera Sliger said.
Rowe, 33, of Summers, Ark., died May 26 in Panjshir province, Afghanistan, when a bomb detonated near his vehicle. He graduated high school in 1994 and was assigned to Upland, Calif.
"Blue was always looking for a direction with his life, and when I found out that he chose the military as a career, I knew it was a great fit for him. He overcame a lot to become the man he was," said Steve Avery, his football coach.
He served as a military policeman in South Korea, Germany and Bosnia-Herzegovina. He served in Iraq from September 2004 through July 2005. In Afghanistan, he was in a Civil Affairs Battalion.
"I told him that working in Civil Affairs was going to be an easy job," said classmate Chris Livesay. "He was supposed to be 'in the rear with the gear' but Blue just wasn't that kind of person. He wanted to be where he could be the most help to those people."
He is survived by his wife, Cindy, and son, Andrew, 8.