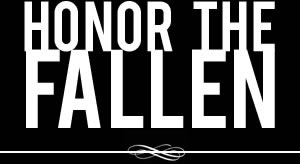 Honoring those who fought and died in Operation Enduring Freedom, Operation Iraqi Freedom and Operation New Dawn
Search Our Database
Army 1st Sgt. Christopher D. Coffin
Died July 1, 2003 Serving During Operation Iraqi Freedom
---
51, of Bethlehem, Pa.; assigned to the 352nd Civil Affairs Battalion, Riverdale, Md.; died July 1 in a traffic accident on Highway 8 in Iraq. Coffin's vehicle ran into a ditch while trying to avoid a civilian vehicle.
---
Christopher D. Coffin had planned to retire from the Army Reserves, wanting to spend more time with his wife, Betsy, in Kennebunk, Maine.
"He made a commitment to my sister to spend their older years together and not to put himself in jeopardy, where there'd be any chance she'd have to suffer through what she's going through now," said his sister, Candy Barr Heimbach.
But that plan was put on hold because of the war.
Coffin, 51, died July 1 in Iraq in a vehicle accident, possibly while under attack.
Major Learie H. George remembered Coffin talking about his wife: "He called her every chance he got."
Heimbach described her brother-in-law as devoted to his wife, family, friends and country.
"He was a man committed to the ideals and values of this country," she said. "If anyone exemplified the values and the understanding of the need to defend our values, it was Chris."