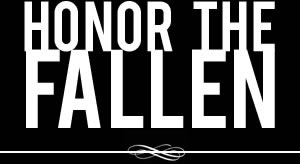 Honoring those who fought and died in Operation Enduring Freedom, Operation Iraqi Freedom and Operation New Dawn
Search Our Database
Army 1st Sgt. Joe J. Garza
Died April 28, 2003 Serving During Operation Iraqi Freedom
---
43, of Robstown, Texas; assigned to 1st Battalion, 30th Infantry Regiment based in Fort Benning, Ga.; killed when he was struck by a civilian vehicle after falling out of a Humvee that swerved to avoid a civilian vehicle in Baghdad.
---
Joe Garza had more than 20 years in the Army, as a mechanic, a drill instructor and a respected non-commissioned officer. He had planned to stay in as long as the military would let him.
"He loved the Army," his sister, Oralia Zapata told the Corpus Christi Caller-Times.
Garza, 43, a native of Robstown in southern Texas, was killed April 28 in Baghdad. He fell out of a Humvee when it swerved to avoid a civilian vehicle, the Pentagon said. Garza, based at Fort Benning in Georgia, lived in Columbus with his wife of 24 years, Mary. The couple have three children.
Garza was one of 10 children — six girls, four boys — and enjoyed long-distance running. "Of all 10 of us, he was the one who would try and make you laugh," said a sister, Manuela Espinoza.
Garza joined the Army two or three years after graduating high school in 1978. He was a dedicated soldier who took care of his men, Mary Garza said. "He was very friendly and always had a positive attitude."
A nephew, Sev Lopez, said Garza wanted to go to Iraq. "He even volunteered to go during Desert Storm, but the military felt he was more valuable here because he was a (tank) instructor," Lopez said.
Lopez, who joined the National Guard for a few years, said he met several people who had Garza as a drill instructor. They told Lopez his uncle had been tough but fair. "But I just couldn't picture him that way as a mean drill instructor in someone's face."
— USA Today