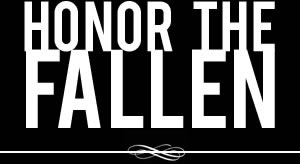 Honoring those who fought and died in Operation Enduring Freedom, Operation Iraqi Freedom and Operation New Dawn
Search Our Database
Army 2nd Lt. Benjamin J. Colgan
Died November 1, 2003 Serving During Operation Iraqi Freedom
---
30, of Kent, Wash.; assigned to the 2nd Battalion, 3rd Field Artillery Regiment, 1st Armored Division, Giessen, Germany; killed Nov. 1 when he responded to a rocket-propelled grenade attack and was struck with an improvised explosive device in Baghdad.
---
Peace-activist parents mourn death of Army son in Iraq
Associated Press
KENT, Wash. — As a boy, Benjamin L. Colgan marched with his parents in peace protests.
Joseph and Pat Colgan, 62 and 60, whose activism dates from the Vietnam war, were surprised when their son enlisted in the Army but continued to support him, even as they opposed the war in Iraq.
On Nov. 3 their worst fears came true. Colgan, 30, a second lieutenant, the father of two young daughters with a third child due next month, died two days earlier when a roadside bomb exploded as he responded to a rocket-propelled grenade attack in Baghdad, the Defense Department said.
A U.S. flag hung outside the family's two-story home. Funeral arrangements were pending.
Word came with a knock on the door at the Colgans' home in this Seattle suburb.
"I saw the cross on his lapel pin and I said, 'No, not my son! Not my son!"' his mother said.
"There will be many people experiencing the same thing," she added. "This war, it shouldn't be."
Colgan was assigned to the 2nd Battalion, 3rd Field Artillery Regiment, 1st Armored Division.
His parents were concerned when he gave a dim appraisal of Baghdad in an e-mail on Oct. 31.
"What raised a red flag was when he said, 'It's getting real old and getting real crazy,"' his father said.
As a young child, he had joined his parents on marches to protest nuclear weapons at Naval Submarine Base Bangor. Then, to pay for college, he enlisted in the Army after graduation from Mount Rainier High School in Des Moines in 1991.
"That was hard, but you support your children," his mother said.
She and her husband joined protest marches again against the war in Iraq this year.
They tied a yellow ribbon around the maple in their front yard, a tree they had planted when he was born. On Monday they replaced it with a black ribbon.
Colgan initially planned to become a medic but joined the Special Forces and then Delta Force, the military's most elite and secretive unit.
He left to attend officer candidate school, was assigned to the 1st Armored Division in Germany after graduation and hoped to return to Delta Force after earning his captain's bars, his father said.
His mother says his death has only strengthened her position against the war.
"People keep asking, 'Are the Iraqis better off?' " she said. "What we have to start asking is 'Are we better off?' and we're not. We're losing our children."