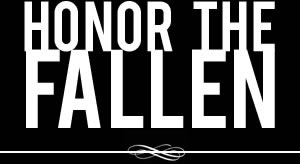 Honoring those who fought and died in Operation Enduring Freedom, Operation Iraqi Freedom and Operation New Dawn
Search Our Database
Army 2nd Lt. Clifford V. Gadsden
Died April 29, 2005 Serving During Operation Iraqi Freedom
---
25, of Fort Walton Beach, Fla.; assigned to the 603rd Transportation Company, 142nd Corps Support Battalion, Warrior Brigade, Fort Polk, La.; killed April 29 when a vehicle-borne improvised explosive device detonated near his convoy vehicle in Balad, Iraq.
---
Former S.C. State student killed in Iraq
Associated Press
FORT WALTON BEACH, Fla. — When 2nd Lt. Clifford "CC" Gadsden left for Iraq, he told his mother he was mostly scared of one thing.
"'I'm so afraid my son's not going to remember me,"' Minerva Gadsden recalled her son saying. "That was his greatest fear." Now his relatives say they'll work to keep the soldier's memory alive.
The father of Karistophere, 17 months, and Kinshaza, 5, was killed by a truck bomb Friday while traveling in a convoy between Baghdad and Kuwait, his family said. The military has yet to confirm his death. The 25-year-old was based at Fort Polk, La., with the Army's 603rd Transportation Company.
As a child, the soldier closely resembled his father and namesake, earning his nickname that stood for "Continuously Clifford."
While pursuing his degree in mechanical engineering at South Carolina State College, Gadsden's daughter's birth set him on a new track, and he joined the Army ROTC.
"He had other choices," his mother said. "It was just a stepping stone. He wanted to provide for his little girl."
Minerva Gadsden said she recently sent her son an e-mail saying she believed there was a reason he was in Iraq, that he was meant to lead his soldiers and then return home to raise his children with his wife, Erica.
"Now I don't know what the reason was," his mother said sadly. "I can't even imagine."
---
Friends remember fallen S.C. soldier
ORANGEBURG, S.C. — Friends at South Carolina State University remember Army 2nd Lt. Clifford "CC" Gadsden as a man who had high hopes and expectations for himself.
Gadsden, 25, who graduated from the university in 2003, was killed in Iraq by a truck bomb on April 30 while traveling in a convoy between Baghdad and Kuwait.
"It's just like losing a family member. He was a very responsible, nice and respected person. That's why it was such a shock. It hit everybody real hard," said retired Maj. Jackie Smalls, who was Gadsden's military science instructor.
Smalls remembered Gadsden as a hard-working man who cared for his fellow soldiers as much as his own family.
"I was talking to his battalion commander about how much he cared for his soldiers. He didn't really have to put himself in harm's way, but he took the lead there," Smalls said.
The married father of two was a native of the Charleston County town of Red Top. He was based in Fort Polk, La., with the Army's 603rd Transportation Company.
He majored in mechanical engineering and eventually joined the university's Reserve Officer Training Corps. Gadsden was commissioned as a second lieutenant through the Army ROTC program in August of 2003.
SCSU has been noted as a national leader among historically black colleges and universities in turning out black commissioned officers through its ROTC program.
"You couldn't talk to him without him grinning or smiling," said Gadsden's former engineering professor, Stanley Ihekweazu. "He was just a nice, guy to deal with."
The professor said Gadsden was able to get along with anybody. He didn't see his good student having any trouble becoming a good soldier whose leadership ability shone through the toughest obstacles.
"I am just kind of really sad and sorry to have him go at this time," he said. "He was a wonderful guy, the type of student that I would like to have in my class anytime."
— Associated Press