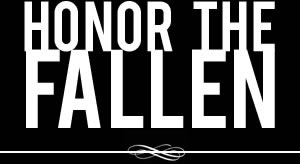 Honoring those who fought and died in Operation Enduring Freedom, Operation Iraqi Freedom and Operation New Dawn
Search Our Database
Army 2nd Lt. Jeffrey C. Graham
Died February 19, 2004 Serving During Operation Iraqi Freedom
---
24, of Elizabethtown, Ky.; assigned to Company C, 1st Battalion, 34th Armor Regiment, 1st Brigade Combat Team, Fort Riley, Kan.; killed Feb. 19 of injuries sustained from small-arms fire and an improvised explosive device attack in Khalidiyah, Iraq.
---
Slain soldier remembered in Virginia as 'awesome guy'
By Cathy Dyson and Brian Baer
The Free Lance-Star / Associated Press
FREDERICKSBURG, Va. — People who knew Jeff Graham aren't the least bit surprised the graduate of Stafford County's Brooke Point High School is being heralded as a hero.
The 24-year-old Army second lieutenant was killed in central Iraq last week after a bomb exploded while he led his platoon on a foot patrol.
The group — 18 soldiers, an Iraqi translator and an Iraqi policeman — were crossing a bridge about 50 miles west of Baghdad on Feb. 19. Graham spotted an explosive taped to a guardrail, said his aunt, Sandra Bush of Frankfort, Ky. He put up his hand to stop the others, who were walking in single file, and looked back to check on them.
The bomb detonated, killing Graham, another soldier and the two Iraqis. His warning probably saved the lives of several others, his aunt said. Army officials who contacted the family last week said Jeffrey Graham was a hero, according to a story in The Courier-Journal of Louisville, Ky.
"That's just like him, that really is," said Kathy Hilleary, a Brooke Point guidance counselor. "He was always that kind of kid."
The 1998 graduate of Brooke Point also was "an awesome guy, all-around, probably one of the nicest guys you'll ever meet," said classmate Melissa Maddox of Stafford.
In the summer of 1997, she, Jeff and several other students and teachers toured Europe. Jeff had the kind of personality to make friends with anyone he met, she said.
"He was just very considerate, and when you were talking to him, you were important, and you could tell that," Maddox said.
Jeff played golf at Brooke Point, and Benjamin Forbes, the assistant coach at the time, remembers that Jeff "always had a great calming sense about him."
He was a good golfer, but he spent as much time cheering for others as working on his own game.
"He'd always promote everyone on the team," Forbes said, "and he encouraged them in every way."
Like others associated with the school, Maddox can't imagine what the family is going through. This is the second time tragedy has struck in eight months.
In June, Jeff's 21-year-old brother Kevin hanged himself. He suffered from depression and had stopped taking his anti-depressant medicine because he didn't want it to show up on an Army medical exam, Bush said.
Jeff, Kevin and their sister, Melanie, had lived on Army bases around the world and went back to Kentucky — their mother's home state — to attend the University of Kentucky, according to the Herald-Leader in Lexington, Ky. The three were inseparable and die-hard basketball fans, said Jeff's fiance, Stacey Martinez.
In a Herald-Leader story, she said the three would draw NCAA tournament brackets on their apartment wall and have up to 60 people over to watch the games. Jeff and Kevin joined the ROTC program at the university.
Jeff graduated in 2003 and was commissioned a second lieutenant in the Army. Kevin committed suicide the next month. Hilleary sent her sympathies to Carol and Mark Graham last summer after Kevin's death.
Mark Graham is an Army colonel, and he and his wife are currently stationed at Fort Sill, Okla. Carol Graham was a substitute teacher at Brooke Point, and during the three years her sons attended the school, she was involved in all their activities, Hilleary said.
She even made it into the 1998 school yearbook. Carol Graham is pictured as a "Serious Fanatic" with the golf team. Both her sons played the sport and were on the swim team, and Carol Graham said it was hard for her to keep quiet, especially during golf matches.
"It was not easy being so civilized, and the guys knew it so they made me promise not to cheer," she said in the yearbook.
After Kevin's death, she wanted to be sure Brooke Point had a suicide-prevention program. It does. The Graham family donated $4,500 from Kevin's memorial fund to establish such a program at the University of Kentucky, according to the Herald-Leader.
The fund has been renamed to include Jeff Graham. Army officials told Jeff after the death of his brother that he didn't have to go to Iraq with others from Fort Riley, Kan. Jeff served with the 1st Battalion, 34th Armor Regiment, 1st Brigade Team. He was offered a stateside post at Fort Knox, but wouldn't hear of it, his aunt said.
"He told his fiance: 'The only thing worse than a war is a soldier not at war.' "
Despite the danger he faced, he "never once showed any fear," Bush said. "He was right where he wanted to be."
He always included the same two sentences in every e-mail he sent home: "God, I love the Army" and "Please pray for my platoon."
Jeff Graham and Stacey Martinez were to be married Nov. 6. Jeff now will be buried next to his brother.
"The irony in all this is Kevin loved the military so much that he was battling depression and was being treated for depression and didn't want the military to know," Bush said. "So, they both really died for their country."
The Free Lance-Star is published in Fredericksburg.