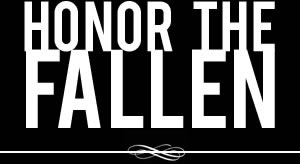 Honoring those who fought and died in Operation Enduring Freedom, Operation Iraqi Freedom and Operation New Dawn
Search Our Database
Army 2nd Lt. Joseph D. Fortin
Died August 23, 2009 Serving During Operation Iraqi Freedom
---
22, of St. Johnsbury, Vt..; assigned to the 1st Squadron, 7th Cavalry Regiment, 4th Brigade Combat Team, 1st Cavalry Division, Fort Hood, Texas; died Aug. 23 in Muhallah, Iraq, of wounds sustained when enemy forces attacked his vehicle with an improvised explosive device.
---
Friends, family remember his desire to be a 'superhero'
By Wilson Ring
The Associated Press
ST. JOHNSBURY, Vt. — A Vermont soldier killed in Iraq chose military service as a way to further a childhood desire to be a superhero and protect those around him, friends and family said Aug. 31.
Family, friends, and colleagues, gathered in the gymnasium of St. Johnsbury Academy for the funeral for 22-year-old 2nd Lt. Joseph Fortin, who was killed Aug. 23 in Iraq. Gov. Jim Douglas and Maj. Gen. Michael Dubie, the head of the Vermont National Guard, and Fortin's fellow soldiers were among the mourners.
Martin Fortin said he once asked his son why he wasn't afraid to die.
"He said 'Dad, because there's one thing worse than that. I know I'm going to have a unit underneath me ... if I gave the wrong order or did the wrong thing and one man got maimed for life or died, I would never, never be able to live with myself,' " the elder Fortin said. "And it's amazing, then he smiled and made me at peace with that."
The St. Johnsbury native was killed by an improvised explosive device while riding in a vehicle in Muhallah, near Baghdad.
By The Associated Press' count, Fortin was the 27th serviceman with ties to Vermont to die in Iraq. Another Vermont soldier was killed in Afghanistan, and one died of natural causes in Kuwait.
About 700 people attended the service in the gym of the high school where Fortin graduated in 2004. Over the weekend, thousands of mourners lined the roads of Vermont as the soldier's body was returned to St. Johnsbury from Burlington International Airport.
On Aug. 30, hundreds more gathered for calling hours. After the funeral, Fortin's family and friends gathered for a public reception.
During the funeral, some recounted how Fortin never outgrew the desire to be a superhero.
"Superheroes can't stay in high school forever," said Larry Golden, who teaches high school art and had Fortin in class. "So Joey moved on and took his superhero powers off to college, and while he was in college he heard the call. And being a superhero, he had to answer that call; his country needed him. So Joey joined the military.
"But life is different than a superhero movie, it doesn't always have the ending we planned," he said, his voice cracking with emotion. "Joey was a standup guy, and Joey always cared about his men. And Joey always led by example and sometimes superhero powers can't protect you.
"Joey has come home and his spirit has gone to wherever superheroes go."
Fortin left a wife, Nicquelle; his parents; and his siblings.
---
Remembering 2nd Lt. Joseph D. Fortin
The Associated Press
Joey Fortin was a competitive, outgoing guy who enjoyed sports and just having fun.
But the 22-year-old graduate of a private New England academy also could make those around him feel comfortable.
It was that part of his personality that made him a good fit when he helped with a summer baseball camp for young children five years ago, and when he befriended fellow students at the St. Johnsbury Academy in Vermont.
The St. Johnsbury native and 2004 academy graduate was very approachable, classmate Sara Davidson recalled in a recent post to a newspaper Web site.
"He was a good person to everyone in high school," she wrote. "There are not many people that can pull that off through all of the awkwardness and insecurities most high schoolers (like me) experience."
Tom Lovett, headmaster of the academy, said Fortin liked to have fun, but also was "caring and responsible."
Fortin, an Army lieutenant assigned to Fort Hood was killed Aug. 23 when an explosive device hit the vehicle he was riding in near Baghdad. His funeral was held on the campus of St. Johnsbury Academy.
He leaves behind his, wife, Nicquelle, also a graduate of the academy.