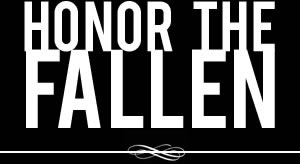 Honoring those who fought and died in Operation Enduring Freedom, Operation Iraqi Freedom and Operation New Dawn
Search Our Database
Army 2nd Lt. Luke S. James
Died January 27, 2004 Serving During Operation Iraqi Freedom
---
24, of Hooker, Okla.; assigned to 2nd Battalion, 505th Infantry, Fort Bragg, N.C.; killed Jan. 27 in an improvised explosive device attack near Iskandariyah, Iraq.
---
A protector of friends, country is buried in Virginia
Associated Press
OKLAHOMA CITY — Leigh Ann King remembered Army 2nd Lt. Luke S. James as a protector, a role he had carried with him when he was killed last month in Iraq.
King joined family and friends Feb. 11 in Arlington, Va., as a horse-drawn carriage carried James' flag-covered casket to the cemetery where 24 of his fellow Operation Iraqi Freedom veterans have been laid to rest.
"He was my very best friend," King, of Cyril, said of James, 24, in a story from The Oklahoman's Washington bureau.
"He was a year younger than me, but he still took on the role of my protector. He always made sure my feelings were protected.
"... I can't believe he's gone."
James was one of three soldiers killed Jan. 27 — about a week after his arrival — when a bomb exploded near Iskandariyah.
The Hooker High School alum was a platoon leader assigned to the 2nd Battalion, 505th Infantry, out of Fort Bragg, N.C. He graduated near the top of his high school class and entered the ROTC at Oklahoma State University, where he earned a degree in animal science.
It was at Oklahoma State where he met his wife, Molly, who was in an ROTC support group. They had been married about a year when he left for Iraq.
The day before he shipped out, a picture was taken of James in uniform, smiling as he held son Bradley Heath, now 6 months old.
As Maj. Marvin Luckie, the chaplain, recited Psalm 23 and the Lord's Prayer, James' siblings, 17-year-old Sharla and brother Kirby, 21, bowed their heads.
Molly James and James' parents, Bradley and Arleen James, were given folded American flags. At the graveside, James was awarded the Bronze Star and Purple Heart.
Oklahoma Sens. Don Nickles and Jim Inhofe and Rep. Frank Lucas, all R-Okla., offered their condolences to the family after the services.
Inhofe later spoke on the Senate floor about James and his sacrifice, saying his loss "was grievous to all of us" and recalling James' mother's words about his commitment to the military.
"It wouldn't have been this mother's choice, but you have to have young men and women willing to preserve the freedom we have," Inhofe quoted her as saying. "We are glad he was willing."