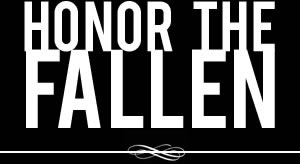 Honoring those who fought and died in Operation Enduring Freedom, Operation Iraqi Freedom and Operation New Dawn
Search Our Database
Army 2nd Lt. Mark J. Daily
Died January 15, 2007 Serving During Operation Iraqi Freedom
---
23, of Irvine, Calif.; assigned to the 2nd Squadron, 7th Cavalry Regiment, 4th Brigade Combat Team, 1st Cavalry Division, Fort Bliss, Texas; died Jan. 15 in Mosul, Iraq, of wounds suffered when an improvised explosive device detonated near his vehicle during combat operations.
* * * * *
Officer killed in Iraq had volunteered for war
The Associated Press
IRVINE, Calif. — Mark J. Daily volunteered to go to Iraq. On his Web site, he said people who couldn't understand that should at least wish him luck.
He also listed his top interests as family, peace and progress.
The Army second lieutenant also sent e-mails home to Orange County. In his last one, he wrote: "All is well. More war stories than I can fit in this e-mail. Having the time of my life!"
On Jan. 22, the 23-year-old died with three other soldiers when a bomb exploded near their vehicle in Mosul.
The Irvine resident had been in the war zone for three months.
"He sincerely believed in what he was doing and wanted to finish the job and come home," his father, John F. Daily, told the Orange County Register.
Daily joined the Army after the Iraq war was declared in 2003. He wrote to a Web site that "Americans always have a responsibility to the oppressed."
"If you think the only way a person could bring themselves to volunteer for this war is through sheer desperation or blind obedience, then consider me the exception," he wrote.
Daily was with the 4th Brigade Combat Team, 1st Cavalry Division, based at Fort Bliss, Texas.
In addition to his parents, John and Linda, Daily is survived by his wife, Snejana, whom he married in July 2005; a brother, Eric, and sisters Christine and Nicole.