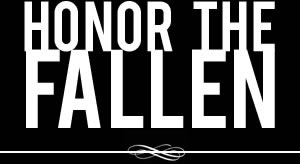 Honoring those who fought and died in Operation Enduring Freedom, Operation Iraqi Freedom and Operation New Dawn
Search Our Database
Army 2nd Lt. Matthew R. Stovall
Died August 22, 2004 Serving During Operation Iraqi Freedom
---
25, of Horn Lake, Miss.; assigned to the 367th Maintenance Company, 298th Corps Support Battalion, Mississippi Army National Guard, Philadelphia, Miss.; killed Aug. 22 when an improvised explosive device exploded near his vehicle in Mosul, Iraq.
---
Residents honor fallen Mississippi soldier
Associated Press
PHILADELPHIA, Miss. — Residents of Neshoba County lined the streets of Philadelphia on Sunday, waving American flags and expressing gratitude to a soldier from their hometown who died in the service of his country.
On Aug. 22, 2nd Lt. Matt Stovall, 25, became the 16th Mississippian to die in Iraq.
"No, I didn't know him, but I have some relatives who did," said 17-year-old Valerie Lillis, who held a small U.S. flag while standing on the corner of Beacon Street in downtown Philadelphia. "It doesn't matter if you did or didn't know him. He was from our county and he died for our country."
A soldier serving with the National Guard's 367th Maintenance Company, 401st Transportation Company, Stovall was killed when a roadside bomb hit his vehicle.
Stovall's memorial service attracted nearly 500 people to McClain-Hayes Funeral Home. Mourners quickly filled the room where the service was being held, spilling over into the lobby and outside.
Burial was at Coldwater Cemetery outside Philadelphia.
During the service, Mississippi National Guard Maj. Gen. Harold Cross presented Stovall with awards that included the Purple Heart and the Mississippi Magnolia Cross.
"He made people want to follow him," Cross said. "He is the kind of person that doesn't come along for generations."
Stovall's family, including his wife, Natalie, and their 2-year-old son, sat in the front pew.
During the service, the Rev. Bob Patty of Chattanooga recalled memories of Stovall as a child.
"I remember Matthew having a heart condition when he was little," Patty said. "His heart would speed up for no reason. Luckily, the doctors made him better, but I thought about that today, and I wonder if maybe then the Lord was telling us that his heart had to beat (70 years') worth in 25?
"I thank the Lord for the time we knew Matthew, and that now he's in a place where there is no war."
Deployed in September 2003, Stovall was the fourth National Guardsman from Mississippi, and the second from Neshoba County, to die in Iraq.
Other survivors include Stovall's parents, Buck and Ellon Stovall; sister Marsha Vance; brother, Mark Stovall; and grandmother, Catherine Hardy.