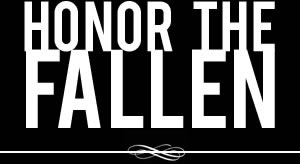 Honoring those who fought and died in Operation Enduring Freedom, Operation Iraqi Freedom and Operation New Dawn
Search Our Database
Army 2nd Lt. Richard B. Gienau
Died February 27, 2005 Serving During Operation Iraqi Freedom
---
29, of Peoria, Ill.; assigned to the 224th Engineer Battalion, Iowa Army National Guard, Burlington, Iowa; killed Feb. 27 when an improvised explosive device hit his military vehicle in Ramadi, Iraq.
---
Iowa soldier killed in Iraq
By Michelle Spitzer
Associated Press
DES MOINES, Iowa — One Iowa National Guard member was killed and four others injured when their convoy was attacked in Iraq over the weekend, Lt. Col. Greg Hapgood said.
Hapgood said 2nd Lt. Richard B. "Brian" Gienau, 29, of Peoria, Ill., was a passenger in a Humvee struck by a homemade bomb as it traveled between Karbala and Ramadi on Sunday. He died at the scene.
Gienau's girlfriend, Katie Allen, 23, of Peoria, Ill., said Monday she spoke to the man she planned to marry hours before he was killed.
"We just chatted about food and Army life, and he said he would be busy for about five days," Allen said. "I said 'I don't care. Call anytime.' And then I said 'I love you,' and that's the last thing I said to him."
Injured in the attack were Sgt. Timothy Shay, 22, of Muscatine; Spc. Justin Edgington, 23, of West Burlington; Spc. Seth Garceau, 22, of Oelwein; and Spc. Dennis Smutzer, 32, of Moline, Ill. All were with Company A, 224th Engineer Battalion, based in Burlington, Hapgood said.
Gienau was the commander of the mission and was sitting in the right front seat at the time of the explosion.
The Army was continuing its investigation, he said.
Gienau, a 1994 graduate of Tripoli High School, was being remembered as a man who loved the outdoors and children and who taught Sunday school.
"Children loved him, everyone loved him," said Gienau's father, Richard. "He wasn't prejudiced. He didn't give a hoot what you looked like or how you were dressed. He loved everyone."
The last time Richard saw his son was when he was home for five days over Christmas.
Allen said Gienau was hard working and goal oriented.
"Whatever he was doing, he set his heart to it and he always accomplished it," Allen said.
Gienau enlisted in the U.S. Navy in 1994, serving as an avionics mechanic. He enlisted in the Iowa Army National Guard in 1999. He went on to graduate from the University of Northern Iowa in 2003.
The 224th was mobilized for duty in Iraq in November, Hapgood said.
Gienau, who played with Army toys as a young boy, joined the military to pay for school, Richard Gienau said.
"It (serving in the military) was important to Brian," his father said. "He enjoyed the military. He was continuously figuring out ways to make it easier for his men."
Hapgood said the Humvee the soldiers were in was part of a convoy.
"There was absolutely no indication ... any other insurgent activity was going on that day on that particular route, so there was no forewarning," Hapgood said.
Garceau and Smutzer were being transferred to Lanstuhl Medical Center in Germany. Shay was undergoing treatment at the 86th Combat Support Hospital near Baghdad and Edgington was undergoing treatment and was expected to return to duty, Hapgood said.
Gienau also is survived by his mother, Debbee Way, of Dunkerton, and his son, Keenan, 9.
Gienau's sister, and Richard Gienau's only other child, Amanda, died 12 years ago at the age of 14 in a car crash near Tripoli, the father said.