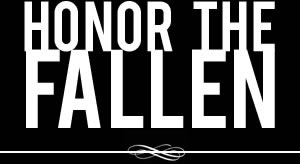 Honoring those who fought and died in Operation Enduring Freedom, Operation Iraqi Freedom and Operation New Dawn
Search Our Database
Army Capt. Anthony Palermo
Died April 6, 2007 Serving During Operation Iraqi Freedom
---
26, of Brockton, Mass.; assigned to the 1st Battalion, 18th Infantry Regiment, 2nd Brigade Combat Team, 1st Infantry Division, Schweinfurt, Germany; died April 6 in Baghdad when an improvised explosive device detonated near his vehicle during combat operations. Also killed were Spc. Ryan S. Dallam and Pvt. Damian Lopez Rodriguez.
---

Family mourns loss of Brockton soldier in Iraq attack
The Associated Press
BOSTON — An Army captain from Brockton who had hoped to see the birth of his first child in two weeks was killed in Iraq on April 6, his family said.
Army Capt. Anthony Palermo Jr., 27, died when an improvised explosive device exploded near his Humvee. He was due to fly to Germany on April 24 to be with his wife, Kristin Pine, for the birth of the couple's first child. She is also an Army captain, stationed in Wurzburg, Germany.
The couple had already decided on a name for the child, Marcus Anthony.
"I couldn't believe it when I heard the news. His wife called to tell me. He was such a nice person, this sort of thing isn't supposed to happen to nice people," Palermo's cousin, Meredith Griffin, 29, told The Enterprise of Brockton.
"We always worried about him but he always called his mother to say he was doing it for us, for our freedom," she said.
Palermo attended Huntington Elementary and South Junior High in Brockton, and graduated from Brockton High School in 1998.
"He always knew what he was going to be. I remember when we were kids. He was always playing student, a mastermind. He was a born G.I.," Palermo's stepfather Johnny Melendez, 48, said.
Palermo was a four-year cadet at Norwich University in Vermont, attending the school between September 1998 and February 2002. He was active in ROTC and was a member of the university's Mountain Cold Weather Rescue program.
Palermo graduated from Bridgewater State College in May 2003 with a degree in criminal justice, and was commissioned as an infantry officer.
Norwich University remembers two former students who fell in Iraq
By Wilson Ring
The Associated Press
NORTHFIELD, Vt. — Norwich University paused May 3 to remember two former students who were killed in Iraq within two days of each other last month.
In separate memorial services, Army Capt. Anthony Palermo and Sgt. Adam Kennedy were held up as the latest in a long line of Norwich heroes who gave their lives to their country.
"We don't forget our heroes," Norwich President Richard Schneider said during Palermo's service. "Anthony was a hero."
Kennedy's father, David Kennedy, of Norfolk, Mass., said his son faced mortal danger every day he was in Iraq.
"To go and do his duty in the face of this danger took a courage I am incapable of," David Kennedy said. "Was he afraid? Hell yes, yet his honor demanded he continue his mission."
Norwich, founded in 1819, is the nation's oldest private military college. The school remembers its graduates and former students who give their lives for their country. Every name is noted somewhere in the college chapel, Schneider said.
In addition to the daytime memorials, Norwich's Corps of Cadets was due to assemble the night of May 3 for a schoolwide remembrance ritual called "Echo Taps."
Palermo and Kennedy were the fourth and fifth former Norwich students to die in Iraq. A sixth former student died in a training accident in Texas while preparing to go to Iraq.
Palermo, who attended Norwich from 1998-2002 but graduated elsewhere, was on his second tour in Iraq when he was killed April 6 by a roadside bomb in Baghdad. Kennedy died April 8 when his unit came under attack in Diwaniyah, Iraq.
Palermo, 26, of Brockton, Mass., was revered by the soldiers he commanded, yet he still had a lighter side, said friend Gene Enriquez, of Chicago, a Norwich senior due to graduate next month who attended school with Palermo, but left Norwich to serve in the Army, including a tour in Iraq.
"Tony was the true embodiment of a warrior," said Enriquez.
Palermo had been due to leave Iraq later in April so he could be with his wife for the birth of their first child. That child, a son named Marcus Anthony, was born April 21, Enriquez said after the first service.
Some of the upperclassmen at Norwich remember Kennedy from when they first arrived. He helped prepare many of the young students for life as a member of Norwich's Corps of Cadets. Many of them attended Kennedy's funeral service in Massachusetts.
"Adam lives on in the hearts of those who loved him," Schneider said.
David Kennedy said his son lived with a code of honor.
"Adam had a personal code of honor that I still do not understand. He would disclose information about himself when it was clearly not in his best interest because his sense of honor required him to do so," Kennedy said. "It was this exquisite sense that enabled him to fully live up to the [Norwich] motto 'I will try.' "

Brockton honors fallen son on Memorial Day

The Associated Press

BROCKTON, Mass. -- The city of Brockton is honoring a local soldier killed in Iraq.

A plaque paying tribute to Army Capt. Anthony Palermo Jr. is scheduled to be unveiled at City Hall Plaza on May 30, 2010, after the city's annual Memorial Day Parade.

The plaque was designed by the family with the costs divided between the city and Palermo's family and friends, city veterans services agent David Farrell told The Enterprise of Brockton.

The plaque will be displayed in City Hall next to the names of other Brockton residents killed in the nation's service.

Palermo and two other soldiers were killed by a roadside bomb in Baghdad in April 2006. He was 26.

The 1998 Brockton High graduate died just weeks before his wife gave birth to a son.