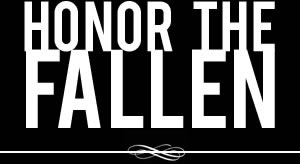 Honoring those who fought and died in Operation Enduring Freedom, Operation Iraqi Freedom and Operation New Dawn
Search Our Database
Army Capt. Benedict J. Smith
Died November 7, 2003 Serving During Operation Iraqi Freedom
---
29, of Monroe City, Mo.; assigned to 101st Aviation Regiment, 101st Airborne Division (Air Assault), Fort Campbell, Ky.; killed in action Nov. 7 when a UH-60 Black Hawk helicopter went down on Nov. 7 in Tikrit, Iraq.
---
Soldier from Missouri understood perils of military life
Associated Press
MONROE CITY, Mo. — A former northeast Missouri man who was killed in a helicopter crash in Iraq once told his mother that he knew the military he hoped to make his career could cost him his life — but that he would be at peace dying in a helicopter.
"Ben has always been one to go for a challenge," Mary Sims said of her brother, Army Capt. Benedict J. Smith, who was killed Nov. 7 in the crash near Tikrit.
Smith, his sister said, "was very proud of his service," believed in the American military role in Iraq and assured his family that he would be OK.
"We've always been worried about him being over there, but you operate under the assumption that he'll be fine. He didn't want us to worry about that stuff," Sims said. Still, "He once told mom that he knew he could be killed but that, if he died in the helicopter, he would be happy."
Moments before his takeoff, Smith, 29, said in an e-mail to his family back home that "I'm flying around some big general today. That will be good for me to get out of the office for a day."
Smith died later Friday when the Black Hawk helicopter assigned to the Fort Campbell, Ky.-based 101st Airborne Division went down in a crash.
Smith's parents got the grim news later that day when an Army officer drove to their farm near this northeast Missouri community.
"We had all heard on the news about a Black Hawk going down that morning and wondered if he could be him," Sims said. "As soon as dad saw the officer's uniform, he knew what it meant."
Smith was a member of the 5th Battalion, 101st Aviation Brigade, Fort Campbell officials said.
Sims said her brother told them the general was to have been in a second helicopter.
Smith joined the Army about a decade ago after graduating in 1993 from Monroe City High School, where he participated in track and was a second-team all-conference basketball player his senior year, Sims said.
Smith graduated from West Point in 1999 as a second lieutenant, then attended flight school at Fort Rucker, Ala., where he learned to fly the Black Hawk. Smith then was assigned to the 101st Airborne at Fort Campbell and was sent to Iraq in March.
Last December, Smith married his wife, Maggie, who also is a Black Hawk pilot on duty in Iraq. The couple had no children.
"He and his wife tried to see each other as often as possible while serving in Iraq," Sims said. "His faith was important to him; that has helped him during his time over there."
While in Iraq, Sims said, Smith contacted his Missouri family at least twice a week, last having visited Monroe City at Christmas. Smith planned to return to his hometown in March.
Sims described her late brother as funny, loving and courageous.