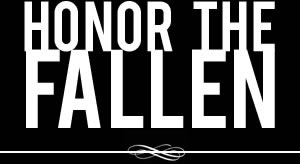 Honoring those who fought and died in Operation Enduring Freedom, Operation Iraqi Freedom and Operation New Dawn
Search Our Database
Army Capt. Benjamin A. Sklaver
Died October 2, 2009 Serving During Operation Enduring Freedom
---
32, of Medford, Mass.; assigned to the 422nd Civil Affairs Battalion, U.S. Army Reserve, Greensboro, N.C.; died Oct. 2 in Kandahar, Afghanistan, from wounds sustained when he was attacked by a suicide bomber. Also killed was Pfc. Alan H. Newton Jr.
---
Dad: Soldier wanted to win hearts of Afghans
By Pat Eaton-Robb
The Associated Press
HARTFORD, Conn. — Army Capt. Benjamin Sklaver was a humanitarian who lived and died trying to fix whatever he found broken in the world, his friends and family said Monday.
The 32-year-old reservist had worked on refugee issues in Africa and started a nonprofit organization that brought clean drinking water to thousands. He was killed Friday in southeastern Afghanistan when his civil affairs unit was ambushed by a suicide attacker.
"Ben was a patriot, loved his country and loved serving," said friend Jake Herrle. "But he also saw his job in the Army to be a combatant for peace. He saw the Army as a way to do greater good."
Sklaver, a Hamden native, was almost finished with his reserve commitment and was engaged to be married when he was recalled to duty this spring and sent to Afghanistan.
His job there was to help the military establish better relationships with the Pashtun people, so fewer would join the Taliban, said his father, Gary Sklaver. He would meet with village elders to find out if they needed schools, a hospital or clean water, and then he would help them get it. Often, he would not know whether the people he was working with were sympathetic to the enemy.
"The people who are there doing good, such as my son, are the biggest threat to the Taliban, because if they win over the hearts and minds of the population, then the Taliban doesn't have the recruiting points they would have if the soldiers just came in, knocked on doors and killed people," his father said.
Ben Sklaver had a history of winning people's hearts and minds, Gary Sklaver said.
After graduating with a master's degree in international relations from Tufts University, he went to work for the Centers for Disease Control and Prevention in Atlanta and traveled to Malawi in Africa to work on international hunger and refugee relief issues.
In 2006, his reserve unit was sent to the Horn of Africa. He ended up in northern Uganda, where his mission was to help refugees re-establish communities after 20 years of civil war. Most of his work involved finding new sources of clean water, helping dig wells or creating protected springs, his father said.
He was so moved by the suffering he saw that he founded the nonprofit Clearwater Initiative when he got home, recruiting friends to help him continue the work in Uganda.
"It was totally volunteer. He had a full-time job with the CDC and spent about 30 hours a week of his own time working on this," his father said.
The organization allows donors to contribute to specific projects, such as repairing a well at a school. They can then follow online as the project they funded is completed.
Since it began, the Clearwater Initiative has provided access to clean water for more than 6,500 people, said Herrle, who volunteers and serves on the charity's board. Sklaver's goal was to increase that to 250,000 within 10 years.
"He was a tremendously bright and caring person," Herrle said. "He could have very easily just coasted along on his talent, looking out for himself. But because of the way he saw the world and saw his place in it, he always tried to improve it."
Sklaver had just begun a job in New York with the Federal Emergency Management Agency when he was called back to active duty in the spring.
At the time of his death, his friends were preparing a giant care package to send to him for Thanksgiving. Everyone who donated to the package also made a donation to his nonprofit.
His family is requesting that mourners contribute to the charity instead of sending flowers.
Sklaver's funeral is scheduled for 10:30 a.m. Tuesday at Congregation Mishkan Israel in Hamden.
Gov. M. Jodi Rell has ordered state flags to remain at half-staff until Sklaver has been interred.