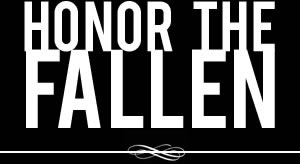 Honoring those who fought and died in Operation Enduring Freedom, Operation Iraqi Freedom and Operation New Dawn
Search Our Database
Army Capt. Brian R. Faunce
Died September 18, 2003 Serving During Operation Iraqi Freedom
---
28, of Philadelphia; assigned to Headquarters and Headquarters Company, 3rd Brigade Combat Team, Fort Carson, Colo.; died Sept. 18 in Asad, Iraq. Faunce was moving in a Bradley Fighting Vehicle when his weapon made contact with low-hanging power lines.
---
Acting on a tip about a hidden cache of weapons, Capt. Brian R. Faunce's company raided a house in Iraq. Faunce made one thing clear.
"He said, 'Just make sure that once you tear everything apart, you put everything back just the way you found it,'" recalled Staff Sgt. Shawn Dodd. "I said, 'Are you serious?' And he said, 'Yeah.' "
Faunce, 28, of Philadelphia, died from electric shock after touching a low-hanging power line Sept. 18 in Iraq while he was in a Bradley fighting vehicle. Stationed at Fort Carson, he was known as a commander who rarely slept and could draw up attack plans faster than anybody else.
Maj. Joe Golden said Faunce did not fear his senior officers. "He respected them enough to tell them the right answer, not what they wanted to hear," Golden said. "Brian was a guy you knew you could rely on because he always did the right thing, even when no one else was watching."
— Associated Press
---
Fort Carson grieves for another fallen soldier
Associated Press
FORT CARSON, Colo. — It could be months before the Army decides whether to call Capt. Brian Faunce's death a combat fatality, but to his fellow soldiers, it won't matter.
"A dead soldier is a dead solider," Sgt. Maj. Carlos Bassatt said at a news conference Sept. 23.
"Every loss is a big loss. It doesn't matter how he died but that he died. And he died for us," said Bassatt, who knew Faunce well.
Faunce's mother, who lives in Ocean Township, N.J., was not immediately available for comment, and his wife, Cheryl, declined to comment.
Faunce, 28, of Philadelphia was injured Thursday when he touched a low-hanging power line while riding in a Bradley Fighting Vehicle near Asad, the Defense Department said. He was given first aid but died later at a military hospital.
Faunce was a member of the Fort Carson-based 3rd Brigade Combat Team, one of three brigades in the 4th Infantry Division headquartered at Fort Hood, Texas.
He is the 19th Fort Carson soldier to die in Iraq since the war broke out.
The military has classified seven of those as directly related to combat. The others that have been classified were considered to be from "indirect combat" or "non-hostile" incidents.
"If you think about it, indirect combat is when they're around the combat zone and they're doing what they need to do for their job, but Iraqis aren't exactly chasing them," said Sgt. 1st Class Doraine McNutt of the Fort Carson Public Affairs Office.
For example, Pfc. Jesse Alan Givens, 34, of Fort Carson's 3rd Armored Cavalry Regiment, drowned in the Euphrates River after a berm gave way and his 70-ton M1A2 Abrams tank sank in the river.
Givens was responding to a fire near an ammo dump, but the flames grew too hot, and he had to retreat.
In war, "You face danger, and you can die from just about anything," said Sgt. 1st Class Michael Reed, 39.
It happens in all wars, said Billy Oneyear, a resident of nearby Fountain and a veteran of the Korean and Vietnam wars.
"War is hell," he said. "I've went through two of them, and there were a lot of casualties."