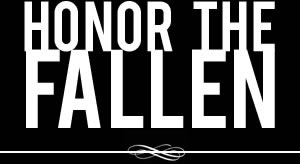 Honoring those who fought and died in Operation Enduring Freedom, Operation Iraqi Freedom and Operation New Dawn
Search Our Database
Army Capt. Bruce K. Clark
Died May 1, 2012 Serving During Operation Enduring Freedom
---
43,
of
Spencerport, N.Y.; assigned to A Company, Troop Command, William Beaumont Army Medical Center, El Paso, Texas; died May 1 in Tarin Kowt, Afghanistan,
of noncombat causes.
---
NY funeral for soldier who died during video chat
The Associated Press
ROCHESTER, N.Y. — With American flags flapping from their motorcycles, Patriot Guard riders escorted the body of Capt. Bruce Kevin Clark to an upstate New York church where bagpipers played and uniformed pallbearers slowly carried his flag-draped casket inside.
The U.S. Army nurse collapsed and died in Afghanistan during a computer video chat last month with his wife.
Susan Orellana-Clark was joined by family and friends for her husband's funeral Tuesday at St. Mary's Roman Catholic Church in Spencerport, her hometown and the community where they lived before he joined the Army.
The couple's 3- and 9-year-old daughters, in matching black dresses, followed their mother's lead and placed their right hands on their hearts as they stood in the sunshine and watched.
Orellana-Clark was in Texas chatting with her husband from his base in Tarin Kot, Afghanistan, via Skype on April 30 when he pitched forward. For two hours, she tried to get help for her dying husband, before finally seeing military officials enter the room where the 43-year-old lay still.
Initially, Clark's family said they believed he had been shot, and that after he fell his wife could see a bullet hole in the closet behind him. But the Army said last week that there was no bullet wound on his body and no evidence of foul play. Autopsy toxicology results are pending as the death remains under investigation.
The family asked for privacy Tuesday and asked that reporters not attend the funeral service, which ended with the hymn "America the Beautiful."
Clark grew up in Michigan and lived for nearly seven years in Spencerport, a suburb of Rochester. He joined the Army in 2006 and was stationed in Hawaii before he was assigned to the medical center in El Paso, Texas. He went to Afghanistan in March.
He was buried in the veteran's section of Fairfield Cemetery in Spencerport.
Although it was the night of April 30 at his Texas home, Clark's time of death is officially listed as May 1, the date in Afghanistan at the time.