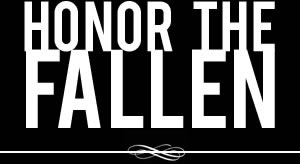 Honoring those who fought and died in Operation Enduring Freedom, Operation Iraqi Freedom and Operation New Dawn
Search Our Database
Army Capt. Christopher S. Cash
Died June 24, 2004 Serving During Operation Iraqi Freedom
---
36, of Winterville, N.C.; assigned to the 1st Battalion, 120th Infantry, Army National Guard, Jacksonville, N.C.; killed June 24 when his Bradley Fighting Vehicle came under attack by small-arms fire and rocket-propelled grenades in Baqubah, Iraq.
---
N.C. soldier confirmed killed in Iraq
Associated Press
RALEIGH, N.C. — A soldier from North Carolina was killed in Iraq on Thursday when the vehicle in which he was riding came under attack in Baqubah, the Defense Department confirmed on Saturday.
Capt. Christopher S. Cash, of Winterville, was assigned to the Army National Guard's 1st Battalion, 120th Infantry Regiment. Another soldier from the unit, Spc. Daniel A. Desens Jr., of Jacksonville, also was killed in the attack.
Their Guard unit was activated Oct. 1, according to a press release from the North Carolina National Guard.
"We are greatly saddened by the loss of Capt. Cash and Spc. Desens. They were outstanding soldiers serving their country and paid the ultimate price for the freedom of our country," said Col. William T. Boyd, chief of staff of the N.C. National Guard.
"Our thoughts and prayers are with their families in this time of grief," Boyd said in a release.
Friends remembered Cash, a fitness trainer at a wellness center, as a man fueled by a passion for running and for helping others. They said he was cheery and very structured.
Cash, who grew up in Old Orchard Beach, Maine and attended East Carolina University, leaves behind a wife and two teenage sons.
---
Family, friends pay tribute to soldier killed in Iraq
GREENVILLE, N.C. — A North Carolina soldier who grew up in Maine was trying to protect the soldiers in his unit when he was killed, his commanding officer told mourners at his funeral Thursday.
About 500 people filled a church to honor Capt. Christopher Cash, a man they remembered as a natural leader who always tried to help others.
Cash, 36, of Winterville, was an infantry officer and company commander in the N.C. National Guard. He was in a Bradley armored vehicle leading his company June 24 in Baqubah, Iraq, when insurgents attacked with small-arms fire and rocket-propelled grenades. He was shot as he shouted from his vehicle for his men to take cover, said Lt. Col. David Barnhill.
"I'm going to miss that big smile," Barnhill said. "But if there's one thing that can be good today, it's that as long as America has men like Chris Cash ... then this country is going to remain strong."
Cash's unit was activated Oct. 1, according to a release from the North Carolina National Guard.
Cash, an exercise physiologist, leaves behind his wife, Dawn, and two sons, Mathew, 11, and Christopher, 13, from a previous marriage. Mathew and Christopher live in Rocky Mount with their mother, Samantha Cheatham.
Many of Cash's co-workers at ViQuest, a health and fitness center in Pitt County, attended the funeral.
ViQuest will not be the same without him, said Cash's friend and fellow soldier, Capt. Patrick Heines, who returned from Iraq in the spring.
"It will be hard to work out and not see Chris," he said.
Barnhill said Cash was an excellent leader.
"Chris turned out to be a great commander — competent, capable, hardworking and he had the ability to inspire those underneath him," he said.
At his burial, Cash was posthumously awarded a Bronze Star for meritorious service, a Purple Heart for being injured in battle and a Combat Infantryman Badge.
Soldiers carried Cash's casket, fired a salute and presented an American flag to his widow at the cemetery.
"The North Carolina National Guard lost a great soldier and a great leader, and America lost a great son," Barnhill said.
Cash grew up in Old Orchard Beach, Maine, and graduated from East Carolina University.
"Christopher Cash died a hero, and on this day his country, his community, his church would like to say thank you," said David Brownlee, pastor of Covenant United Methodist Church.
— Associated Press
---
For soldier's widow, life remains frozen in time
WINTERVILLE, N.C. — The message on the answering machine in the Winterville home is a simple one.
"Hey, Dawn, it's me," the voice says. "Just calling to say good night. I love you. I miss you. I'm heading back out in the field, so I won't be able to talk to you in a couple of days, and I'll call you when I get back in."
But those words were left more than a year ago by someone who won't be coming home. Capt. Chris Cash, speaking in the message to his wife, was killed near Baqubah, Iraq, on June 24 when his armored vehicle came under attack.
Chris, 36, a company commander with the North Carolina Army National Guard, was shot as he shouted from the hatch of his vehicle for his men to take cover.
For Dawn, many aspects of life have been frozen since that day in June. She calls home at least once a week just to hear Chris' message, left while he was training in Georgia. Chris' parents, who live in Maine, call as well.
Dawn has no plans to erase the message. She can recite the words from memory; she plays it every night before going to bed. She also has kept the outgoing message Chris recorded.
Chris' brown dress shoes still sit in front of his clothes hamper next to the bedroom dresser. In the hamper are clothes left in February right before he was deployed.
On Dawn's fourth finger on her left hand is her wedding ring and engagement band. On the middle finger of her left hand is Chris' white gold wedding band, engraved with "I love you, 8-4-01." Aug. 4, 2001, is the day they were married.
"When you go through something like this, you don't want to face the reality that things have changed," she said. "It's hard to describe; you don't want things to change, so you're not going to change with them."
There have been changes in her life, though. Tears, which can come without warning, tend to ruin her make-up on bad days. She also finds herself attending memorials and other military-related events. Recently, she spoke at an East Carolina University graduation ceremony.
In late November, it was a military appreciation breakfast at the Ramada Inn. Dawn, another military widow and the parents of a 20-year-old whose son served with Chris shared their stories of losing a loved one, and the country singing group Shedaisy performed a few songs.
The one that struck a chord with Dawn was "Come Home Soon," a song about the life of a military wife whose husband is deployed.
"That song just cut to the heart, because you know that your soldier is not coming home and that you will be dying alone," Dawn said.
Chris was supposed to come home in March 2005. He had two sons from a previous marriage, but the couple wanted to start their own family.
Chris had made his home in eastern North Carolina while attending East Carolina University. He graduated with a bachelor's degree in health and fitness in 1997 and a master's in health education in 2002. He was hired by the ViQuest fitness center on Stantonsburg Road in 2000.
Chris' first marriage had ended in 1994, and he met Dawn, an accountant for a local accounting firm, in 1999 when a mutual friend introduced them. Chris was ecstatic when Dawn told him in April she was training for a 10-mile run. Her exercise regimen had included aerobics and weight training, but she didn't run much before meeting Chris.
After his death, she didn't run at all. Eating wasn't much of an option, either.
"My body did not want it," she said. "Even the thought of food would make me sick."
About a month after Cash's funeral, Dawn finally went for a run with one of Chris' running buddies. Now, she's out running up to five times a week, running for about 20 minutes and then walking for one minute, doing the routine for up to six miles.
"It makes me feel connected to Chris, since he loved to run so much," she said. "It helps to clear your mind; it helps wash everything from your brain. I know it sounds weird, but I feel Chris beside me when I run."
Dawn also visits Chris' grave in Pinewood Cemetery a few times a week. "I feel closer to him here," she said. "Especially in the summer, I would take my journal out there and write."
She wrote letters to Chris in the journal, telling him of the events in her life, her thoughts and feelings and how proud she is for what he had done in Iraq. She supports the decision to send U.S. troops to Iraq, she said.
"Chris believed with all his heart in their reasons for being in Iraq," she said. "He believed in giving people the life they deserved to have."
Sometimes she becomes frustrated with media accounts of the situation in Iraq because she feels they're not telling the entire story. Chris' unit provided security for the town of Balad Ruz, protecting schoolchildren and helping create a water system for farmers. She was told Chris was well-liked by the town's mayor and citizens.
While the death and destruction that is reported from Iraq continues to upset her, she still tunes in. Some of Chris' men are still over there. Dawn is also taking steps to come to terms with her loss; one step involves a weekly appointment with a grief counselor.
It was about seven weeks after Chris' death when she first saw the counselor on the recommendation of a friend. Their meeting day varies upon each other's schedule, but the topic is the same — what happened to Chris and how she is dealing with it.
"She's able to let me talk and get out my feelings," Dawn said. "She just sits there and listens and tells me I'm not crazy, that this is all normal."
Their sessions last about an hour; Dawn doesn't know when they'll end.
"I don't know, that's one of the issues I'm dealing with," she said. "Before he left, I knew what my future was. It was going to be with him and us starting our family. Now, I don't know what my future is. Honestly, you can't think that far in the future. You just think about the next day, how you're going to survive the next day."
— Stanley B. Chambers Jr., The Daily Reflector of Greenville