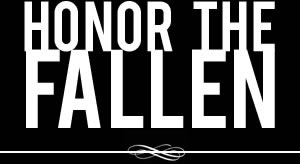 Honoring those who fought and died in Operation Enduring Freedom, Operation Iraqi Freedom and Operation New Dawn
Search Our Database
Army Capt. Christopher Scott Seifert
Died March 22, 2003 Serving During Operation Iraqi Freedom
---
27, of Easton, Pa.; assigned to the 1st Brigade, 101st Airborne Division (Air Assault), Fort Campbell, Ky.; killed in a grenade attack near the Iraq-Kuwait border.
---
Winning smile 'lit up morning'
By Tom Kenworthy
USA Today
Christopher Seifert was an athlete, a musician and an outstanding student. But it was his smile that people remember best.
"He had an absolutely winning smile," recalled Robert Stinson, a history professor at Moravian College in Bethlehem, Pa., who was Seifert's academic adviser and instructor for two courses. "You saw him coming and saw his smile, and he lit up the morning."
Seifert, 27, was a captain in the Army's 101st Airborne Division based at Fort Campbell, Ky. He was killed in Kuwait Saturday when authorities say another U.S. soldier shot him in the back and tossed hand grenades into the command tents of the division's 1st Brigade.
Seifert was married to Theresa Flowers-Seifert, who also had been a student at Moravian. The couple had their first child, Benjamin, four months ago.
Seifert grew up in Williams Township, Pa., a rural community near Easton, and was the only child of Thomas and Helen Seifert. A 1993 graduate of Wilson Area High School, Seifert ran cross-country and track. He played saxophone in the jazz, concert and marching bands. He was selected for the National Honor Society and participated in peer mediation and the ecology club.
"One of the best students in that class," Principal John Martuscelli said.
Family members declined to be interviewed but released a statement: "The family is obviously devastated by the loss and appreciates all the support of family and friends."
While Seifert was a history major at Moravian, he enrolled in the Army Reserve Officers Training Corps at nearby Lehigh University. His interest was military history, and for a time he considered a teaching career.
"But he was very happy with his decision to join the ROTC unit," Stinson said.
The discipline Seifert learned in his ROTC classes carried over to the rest of his college life. "It was 'yes sir, no sir, I think I agree with that sir,' " Stinson said. "He was very respectful. When he left, he would always shake hands and say, 'Thank you, sir.' "
Stinson called Seifert's death at the hands of another soldier "incredibly poignant."
On Monday, he told his students about Seifert and pointed to where he used to sit in their classroom.
"It's not exactly like losing a son, but it's very close to that," he said.
---
Memorial honoring soldier killed in grenade attack dedicated
FORT CAMPBELL, Ky. — In the days leading up to the 101st Airborne Division's deployment for the Iraq war, Capt. Chris Seifert worked nearly around the clock in "The Vault" preparing maps and other intelligence.
Seifert, 27, of Easton, Pa., never made it to Iraq. On March 23, 2003, the day before his unit was to move from Kuwait to Iraq, he was killed in a grenade attack that a fellow soldier is charged with committing. Another soldier also was killed in the attack.
His unit, the 1st Brigade of the 101st Airborne Division, went on to fight in major combat in the Iraq war during a year-long deployment. But Seifert's work ethic and contribution to the unit were not forgotten.
On Monday, a small group gathered in "The Vault" — the room where the brigade's classified material is stored — to unveil a mounted glass shadow box in his honor at the room entrance. In the box are photos of him and an American flag.
His wife, Terry Seifert, attended.
"We don't honor him because he was killed. We honor him because he was so good and his death represents a huge loss to us," said Col. Ben Hodges, commander of the 1st Brigade.
Hodges is scheduled to leave Fort Campbell on Tuesday for a new assignment, and there was a fear that his departure, as well as the departures of others who had worked with Seifert, would mean the dead soldier would be forgotten, unless there was some sort of memorial.
Thirteen other soldiers from the 1st Brigade are among the 62 Fort Campbell soldiers killed in the Iraq war. An outdoor memorial to the 14 1st Brigade soldiers killed is under construction.
The other soldier killed in the grenade attack was Air Force Maj. Gregory Stone, 40, of Boise, Idaho.
Sgt. Hasan Akbar, 32, is charged with two counts of premeditated murder and three counts of attempted murder in the attack. He is scheduled for a court-martial in October.
— Associated Press