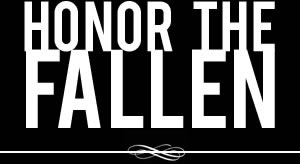 Honoring those who fought and died in Operation Enduring Freedom, Operation Iraqi Freedom and Operation New Dawn
Search Our Database
Army Capt. Daniel W. Eggers
Died May 29, 2004 Serving During Operation Enduring Freedom
---
28, of Cape Coral, Fla.; assigned to the 1st Battalion, 3rd Special Forces Group (Airborne), from Fort Bragg, N.C.; killed May 29 when his vehicle hit a land mine in Kandahar, Afghanistan.
---
Green Beret who discussed Citadel hazing allegations killed
Associated Press
CHARLESTON, S.C. — Army Capt. Daniel W. Eggers, a Green Beret who as a Citadel cadet spoke out about alleged hazing of female cadets, has been killed in Afghanistan.
"He was one of the toughest people I've ever known," said Todd Rohan, Eggers' roommate their freshman year at the state military college. "He knew exactly what he wanted to do."
Eggers "was never afraid to speak his mind," added Rohan.
Eggers became a member of the U.S. Army Special Forces two years ago.
Eggers, 28, died May 29 in Kandahar after the vehicle he was riding in struck a land mine. Two other soldiers were also killed. Eggers is survived by a wife and two young sons in North Carolina where he was stationed.
His uncompromising character pushed him to speak critically of the school he loved in 1997, recalled Craig Belsole, Eggers' best friend at The Citadel.
Eggers was a senior in 1997, during the first school year women were admitted after The Citadel dropped its all-male admissions policy.
Eggers and Belsole appeared on "60 Minutes" that year and suggested top school officials covered up incidents of hazing against two female cadets.
Eggers and Belsole said they reported their concerns to an officer at the school but were told to keep quiet or lose their military commissions.
School officials said at the time their commissions were threatened earlier for disciplinary problems that had nothing to do with the women.
The school denied the allegations of a cover up and noted Eggers testified under oath he had no direct knowledge school officials were aware of any hazing. Both cadets were disciplined by the school for knowing about hazing incidents and failing to report it.
Belsole stands by the story he and Eggers told.
"I can definitely lay down at night knowing that we did the right thing," Belsole said from his home in Ohio.
Eggers was fluent in Arabic and on his second tour of duty in Afghanistan.
His father, Vietnam veteran William Eggers of Cape Coral, Fla., said his son treasured his Citadel days. He said he could not recall everything that happened seven years ago but was never surprised his son spoke publicly.
"He was a straight shooter," his father said.
The Citadel issued a news release about Eggers' death Tuesday but declined to discuss his role in the publicity surrounding the hazing allegations.
A federal sex discrimination lawsuit was filed against The Citadel in 1993 by Shannon Faulkner. She was admitted two years later by order of a federal judge, but dropped out after a week, citing stress and isolation.
The college dropped its all-male admissions policy in 1996 and four female cadets enrolled. Two later dropped out, citing hazing and abuse.