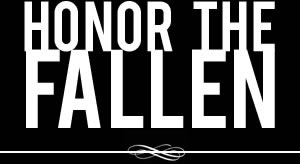 Honoring those who fought and died in Operation Enduring Freedom, Operation Iraqi Freedom and Operation New Dawn
Search Our Database
Army Capt. Edward J. Korn
Died April 3, 2003 Serving During Operation Iraqi Freedom
---
31, of Savannah, Ga.; assigned to 64th Armor, 3rd Infantry Division, Fort Stewart, Ga.; killed as he investigated a wrecked Iraqi T-72 tank destroyed by his unit in central Iraq.
---
Edward Korn was "the ultimate volunteer" who eagerly went off to war as a fill-in with an Army tank battalion. "He had just limitless energy," said Maj. John Zsido at Fort Knox in Kentucky.
Korn, 31, was set to take advanced armor training, the path to tank commander. But he put that on hold so he could go to Iraq. "He wanted to be on what we call the warrior track. He wanted to be the tip of the spear," Zsido said.
Although Fort Knox was his home post, in Iraq Korn was attached to a division from Fort Stewart, near his hometown of Savannah, Ga. He was killed April 3 by apparent "friendly fire."
Korn, who was single, arrived at Fort Knox last year. In a few months, he managed the refurbishing of the fort headquarters and developed a five-year plan for upgrading the computer systems.
Korn loved driving tanks — and his Ford Mustang. "When it would get icy out, we would kid about who was going to pick up whom on snow days or ice days," said Zsido, who has a four-wheel-drive truck. Korn reluctantly parked his car on those bad-weather days and rode with his boss.
— USA Today and The Associated Press