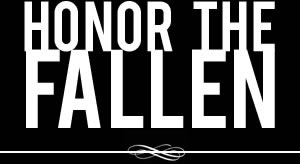 Honoring those who fought and died in Operation Enduring Freedom, Operation Iraqi Freedom and Operation New Dawn
Search Our Database
Army Capt. James A. Shull
Died November 17, 2003 Serving During Operation Iraqi Freedom
---
32, of California; assigned to Headquarters Battery, 4th Battalion, 1st Field Artillery Regiment, 1st Armored Division, Fort Riley, Kan.; died Nov. 17 of a non-hostile gunshot wound in Baghdad.
---
Washington soldier dies in Iraq
Associated Press
KIRKLAND, Wash. — Ray Linford remembers Army Capt. James Shull as a special person, so special that he lent his Porsche to Shull for Shull's high school senior prom.
"He was the hardest worker I've ever seen," Linford said. "I used to tell him to take it easy, he was working so hard."
The Department of Defense reported that Shull, 32, died Nov. 17 from an accidental gunshot wound he received in Baghdad while serving with the 1st Armored Division.
Married with three young children, Shull had been in Iraq for several months, said his brother, Brad Shull of Bothell.
Details of his death were under investigation. His brother told The Seattle Times that Shull had been checking whether local community centers needed supplies when another soldier's rifle accidentally went off, striking Shull in the head.
"James was such a loving person," Brad Shull said. "He wanted to create good in this world and really cared about all people."
Linford said that when he moved into the Kingsgate area of this Seattle suburb 20 years ago, James Shull was a neighbor boy, just 12 years old.
Linford needed some pine trees removed from his yard and the Shull family down the street offered to take them.
In less than two hours, James had dug up six trees, all of them two and three times his size. James hauled them back to his house.
Years later, Linford said he hired Shull to stock supplies at his computer business.
News of Shull's death hit hard at the Third Ward of the Church of Jesus Christ of Latter-day Saints in Kirkland, where he had been a member while growing up.
"He was admired by everyone in the ward that knew him," said Linford, who became close to the Shull family at the ward.
Shull graduated from Juanita High School in 1989 and went on to serve a two-year Mormon mission in the Philippines. He returned and attended Washington State University, where he met his future bride. He majored in criminal justice, hoping to become a police officer, his brother said.
Following that path, he joined the Army in 1996 and became a military policeman. He went on to officer candidate school and changed his specialty to artillery, his brother said. He most recently was stationed at Fort Riley, Kan.
Brad Shull said his brother loved the military and often sent e-mails to his family saying he was safe and seldom heard gunshots. But his last e-mail, on Nov. 15, had a more dire tone.
"He said he'd been moved to a scary part of Baghdad and asked us to pray for him," said Brad Shull.
James Shull was survived by his wife, Alice; his three children, Ashley, 7, Jacob, 5, and Alisa, 1; parents Joseph and Sandy Shull; a sister and four brothers.
A memorial service will be held Dec. 6 in Kirkland.