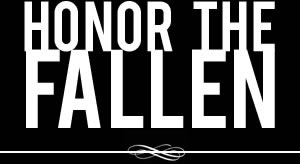 Honoring those who fought and died in Operation Enduring Freedom, Operation Iraqi Freedom and Operation New Dawn
Search Our Database
Army Capt. Jennifer M. Moreno
Died October 6, 2013 Serving During Operation Enduring Freedom
---
25, of San Diego, Calif., assigned to Madigan Army Medical Center, Joint Base Lewis-McChord, Wash.; died Oct. 6, in Zhari District, Afghanistan, of injuries sustained when enemy forces attacked her unit with an improvised explosive device. Also killed in the incident were Sgt. Patrick Hawkins, Sgt. Joseph Peters and Pfc. Cody Patterson.
---
Four soldiers dead in roadside bomb attack
By Joe Gould
Staff writer
Two Army Rangers, a nurse and an Army criminal investigator were killed by a roadside bomb blast in Zhari, Afghanistan, on Sunday, authorities said this morning.
One of the Rangers was killed while trying to aid a fallen comrade.

The criminal investigator killed was the first agent of Criminal Investigation Command to die in Iraq or Afghanistan, though agents often assist special operations forces, a CID spokesman said.
1st Lt. Jennifer M. Moreno, 25, of San Diego, Calif., a nurse assigned to Madigan Army Medical Center, Joint Base Lewis-McChord, Wash. She was with an Army Special Operations Command cultural support team.
Sgt. Patrick C. Hawkins, 25, of Carlisle, Pa., assigned to Company B, 3rd Battalion, 75th Ranger Regiment, Fort Benning, Ga.

Sgt. Joseph M. Peters, 24, of Springfield, Mo., a special agent assigned to the 5th Military Police Battalion, Vicenza, Italy.
Pfc. Cody J. Patterson, 24, of Philomath, Ore., assigned to Company B, 3rd Battalion, 75th Ranger Regiment, at Fort Benning, Ga.

Col. Christopher S. Vanek, commander of the 75th Ranger Regiment, called Hawkins a "man of character and commitment" and said Patterson, "had a limitless future."
Sgt. Patrick C. Hawkins

Hawkins was moving to the aid of a fallen comrade when he was killed, Col. Patrick J. Ellis, commander of 3rd Battalion, said in a statement.

"Sgt. Patrick Hawkins was a brave and incredibly talented Ranger," Ellis said. "His actions that night were in keeping with the epitome of the Ranger Creed: 'I will never leave a fallen comrade.' Our thoughts and prayers are with the Hawkins family during this difficult time."
Hawkins had turned 25 five days before he was killed and was on his fourth deployment. He served as a rifleman, gun team leader and Ranger team leader with Company B.

His awards and decorations include the Ranger Tab, the Combat Infantryman's Badge, the Parachutist Badge, and the U.S. Army Expert Rifle Marksmanship Qualification Badge. He was posthumously awarded the Bronze Star Medal, Meritorious Service Medal and Purple Heart.
He is survived by his wife and parents.

His father, retired Army Lt. Col. Roy Hawkins, told the Patriot-News, that he and his wife never expected their son Patrick would join the Army.

But Hawkins followed in the footsteps of his father, who retired from the U.S. Army War College after 30 years in the service in 2008 — and his parents supported him in the decision.
"He sort of got motivated to join the service. It was sort of a surprise," Roy told the Patriot-News. "Of course, we supported Patrick in his decision."
Pfc. Cody J. Patterson

"Pfc. Cody Patterson was the poster child for the Ranger Regiment," Ellis said of the rifleman, who was killed on his second deployment to Afghanistan.

"He was courageous and dedicated and lost his life while fighting tenaciously against our nation's enemies alongside his fellow Rangers. Our thoughts and prayers are with the Patterson family."
Patterson's awards and decorations include the Parachutist Badge and the Army Expert Rifle Marksmanship Qualification Badge. He was posthumously awarded the Bronze Star Medal, Meritorious Service Medal and Purple Heart.
Patterson is survived by his parents, and a sister, all in Philomath, Ore.
A Facebook page was established to support the family. It notes that Peters was expected to leave Afghanistan in two weeks.

"Today Oct 6, a amazing momma was told her husband was killed in action, just two weeks before he was scheduled to come home," the site says. "We ask that you join us in remembering her husband, a hero and help raise funds to help Ashley and her son Gabriel, just get by day-to-day, whether it be for food, bills, anything to help with any financial burden that may arise after such a tragic loss."
1st Lt. Jennifer M. Moreno

Moreno, who was on her first deployment, commissioned into the Army as a nurse. She went on to complete the Army Airborne Course in 2009 and served in a medical surgical unit at Madigan before she volunteered to serve with a special operations Cultural Support Team and deployed in June.

Such teams are typically comprised of female soldiers who can engage Afghan women.
"We've lost a superb officer and a caring nurse who served with marked distinction and honor throughout her career," Madigan Army Medical Center commander Col. Ramona Fiorey told KING-TV news.

"She was a talented member of our team who lost her life while serving her country in one of the most dangerous environments in the world," Ellis said. "Her bravery and self-sacrifice were in keeping with the highest traditions of the 75th Ranger Regiment. She was making a difference in Afghanistan and that legacy will live on. The Moreno family is in our thoughts and prayers."

Moreno was posthumously promoted to captain and awarded the Combat Action Badge, Bronze Star Medal, Meritorious Service Medal, Purple Heart, Afghanistan Campaign Medal and NATO Medal. She previously held the Parachutist Badge.

She is survived by her mother and two sisters in San Diego, and her brother, who is serving in the Army.

California Gov. Jerry Brown and his wife said Moreno "bravely gave her life in service to our state and nation," and expressed "their deepest condolences to her family and friends at this difficult time." Brown ordered that flags be flown at half- staff at the Capitol in Sacramento in her honor Tuesday.
Sgt. Joseph M. Peters

Peters was on this third deployment; the two previous deployments were to Iraq.

Peters completed courses in protective services, human intelligence collection, crime scene investigation and analyst-interrogator collaboration.
CID spokesman Chris Grey said agents' specialized training and capabilities, such as evidence collection, "have proven to be invaluable to special operations forces.
"That's why our agent was with this team," Grey said.

"I have to tell you having worked with these men and women for many years now, CID special agents are very aware and accept the fact that they are in an inherently dangerous profession whether conducting a murder investigation in the U.S. or supporting combat operations overseas," Grey said. "They are passionate about their profession and are truly dedicated heroes."

Maj. Gen. David Quantock, the Army's provost marshal general and commander of Army Criminal Investigation Command, called Peters, "a highly respected agent and soldier who sacrificed his life in the defense of this nation."
"We are extremely proud of his service and what he accomplished as a CID Special Agent and as a soldier," Quantock said. "His death is a reminder to all of us of the unequaled contributions our military members and their families make on a daily basis in the defense of the freedoms that we all enjoy and value so dearly."

He was posthumously awarded the Combat Action Badge, Bronze Star Medal and Purple Heart.

Peters is survived by his wife and 20-month-old son.

A web page was set up to raise money for Peters' family as well.
---
The last moments of Jennifer Moreno, an Army nurse killed in Afghanistan
The Tacoma (Wash.) News Trubune
TACOMA, WASH. — In her last moments of life, Army nurse Capt. Jennifer Moreno heard two orders.
One was a call to help a wounded soldier struck by a blast in a booby-trapped killing field at an Afghanistan bomb-making compound.
The other was a command to stay put lest she strike another mine in the bomb belt.
The nurse from Madigan Army Medical Center chose to help the wounded soldier, and gave her life trying.
In the words of her commander, Moreno ran "into hell" to rescue a comrade on the night she was killed. Newly released narratives of the Oct. 5 battle reveal the kind of hell Moreno and dozens of Army special operators found while trying to disrupt a plot to kill civilians in the city of Kandahar.
A total of 12 bombs exploded that night — a chain reaction that took the lives of four U.S. soldiers and wounded at least 25.
The fifth bomb killed Moreno, 25, of San Diego who volunteered for a dangerous assignment supporting special operators in combat.
The 11th bomb wounded three soldiers trying to recover her body.
Moreno is Madigan's only fatal casualty from the wars in Iraq and Afghanistan, even though the hospital south of Tacoma has continuously deployed soldiers to medical facilities in combat zones.
Moreno "sacrificed her life so others could live," her Bronze Star commendation reads.
The News Tribune previously reported Moreno's death and covered her memorial service at Joint Base Lewis-McChord. But her award commendation, which the newspaper obtained recently, sheds more light on that chaotic day, and on the heroic steps that were taken to honor the Soldiers Creed: "I will never leave a fallen comrade."
BREAKING UP A PLOT
Moreno is one of only 11 women from Lewis-McChord to die in the wars in Iraq and Afghanistan, and one of only two women from the local base who were commissioned officers when they were killed.
Moreno died with Sgt. Patrick Hawkins and Spc. Cody Patterson of the Georgia-based 3rd Battalion, 75th Ranger Regiment and special agent Joseph M. Peters of a military police unit based in Italy.
The Army says their sacrifices stymied an attack "that would have resulted in the deaths of unknown multitudes of innocent civilians." At least two insurgents died in the compound; two of them were wearing suicide vests.
The narratives were written to support military honors several soldiers received for their actions in the fight. Moreno posthumously received a Bronze Star. So did Hawkins and Patterson.
Spc. Samuel Crockett, who survived that bloody day, received a Silver Star for risking his life over a two-hour rescue. He played a key role in recovering Moreno's body after the 11th blast, and in providing life-saving medical aid to a wounded soldier.
He also set off the 12th and final bomb, but it had a low detonation that did not injure him.
The battle began as the soldiers approached the compound in Kandahar's Zhari district and called out for its occupants to surrender.
None of the insurgents inside would be taken alive.
WOMAN IN SUICIDE VEST
The first to die was an Afghan woman walking out of the compound wearing a suicide vest.
She detonated the explosive, killing herself, wounding six troops and setting off a second blast nearby. Two soldiers rushing to help troops wounded in the first blast hit the third bomb. A second enemy fighter died in those early blasts, too.
An Afghan insurgent who ran away from the building detonated the fourth explosive, another suicide vest. The bomb killed him and a military working dog named Jani.
Moreno heard a call from a staff sergeant to help a wounded soldier. At the same time, the battle's ground commander told all of the soldiers to stay where they were.
Her Bronze Star commendation uses dry, formal military language to describe the decision she faced.
"Disregarding her own well-being," it reads, "Moreno unhesitatingly moved to assist (the soldiers) upon realizing the severity of the wounds sustained by her fellow teammates."
"While in transit, Moreno detonated Device No. 5 and was killed in action."
Few could make the same choice.
"None of us would have done what you did, running into hell to save your wounded brothers, knowing full well you probably wouldn't make it back," the commander of Moreno's female Special Operations support team in Afghanistan, Capt. Amanda King, later wrote in a eulogy.
'FOLLOW ME'
The battle did not end with Moreno's sacrifice.
"Follow me," Hawkins told Patterson as they made their move to reach the wounded.
Patterson stepped on a mine, the sixth detonation. He stumbled and hit the seventh, delivering fatal wounds to both him and Hawkins.
Peters, the military police officer, set off explosions No. 8 and No. 9 after working to clear a helicopter landing zone for medical evacuations.
Crockett arrived with a 20-soldier force dispatched to clear the area of mines and rescue the wounded. He was trained for the job as a soldier in a North Carolina-based explosives command.
He cleared space for medics to work on casualties and made his way to isolated Rangers, escorting them through the mine belt to safety. He managed to retrieve Hawkins, the fallen military dog and various pieces of sensitive military equipment without detonating more bombs.
"His focus on retrieving teammates from stranded positions ultimately preserved their lives," his Silver Star commendation reads.
11TH EXPLOSIVE
Moreno's body remained on the field.
Three soldiers from Crockett's unit tried to retrieve her, but struck the 11th explosive.
Crockett ran to them, halting at the edge of his cleared path.
He saw his platoon sergeant injured but standing. Crockett guided him back to safe ground.
With no clear path to his two newly wounded teammates, Crockett got down to the ground and swept the earth for mines with his own hands.
He reached a private first class who lost his right leg to the bomb. Crockett applied a tourniquet and "single-handedly dragged him to an area where medics could safely render treatment."
There was one more injured teammate left to recover from the 11th explosion. Crockett set off the final blast as he stepped to the wounded sergeant.
It didn't kill him, so he continued with the rescue. He chose a different path, again swept the ground with his hands, and brought his teammate back to safety.
Still, Moreno's body remained where she fell.
Crockett got as close as he could to the fallen nurse, attached a drag line to her and pulled her to the safe area.
With Moreno recovered, the operators made the call to leave the compound.
Finally, they got out of hell. They did not leave one of their own behind.