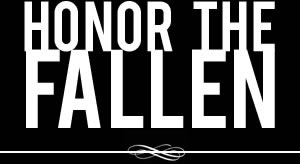 Honoring those who fought and died in Operation Enduring Freedom, Operation Iraqi Freedom and Operation New Dawn
Search Our Database
Army Capt. Joshua T. Byers
Died July 23, 2003 Serving During Operation Iraqi Freedom
---
29, of Sparks, Nev.; assigned to Headquarters, Headquarters Troop, 2nd Battalion, 3rd Armored Calvary Regiment, in Fort Carson, Co.; killed July 23 when his convoy hit an explosive device.
---
Carson remembers fallen colleague
Associated Press
FORT CARSON, Colo. — A captain killed in Iraq was remembered July 30 as an impeccable soldier and leader who loved his command and put his troops' welfare above all else.
Capt. Josh Byers was killed July 23 when a homemade bomb was placed under his Humvee outside Ramadi, Iraq.
"We lost one of our best and brightest last week and the world is now a darker place," Lt. Dan Lawrence, who served with Byers, said at a memorial service at Fort Carson.
Byers, 29, is the 13th Fort Carson soldier to die in Iraq. The funeral and burial tentatively were planned for Aug.2, at Lisbon Presbyterian Church in Mountville, S.C.
About 600 soldiers — some back because of combat injuries — wives of troops still in Iraq and others crammed Soldier's Memorial Chapel.
They told stories about how he could make people laugh in the toughest times. How he once pulled on red, white and blue boxer shorts and wrapped a Kuwaiti flag around his shoulders like a cape and struck a pose.
"He proceeded to stand by for photos," said Staff Sgt. Sean Watson, who witnessed the morale-boosting antics.
Others recalled heroic acts, including his tiptoeing into a minefield to rescue children who had ventured there in search of firewood and pushing a fellow captain behind a wall as shrapnel poured down on them.
"Afterward, he said he didn't remember doing it," said Capt. Jesse Sellars, Byers' best friend. "He was the finest among all of us."
Byers, a 1996 West Point graduate, commanded Fox Troop, 2nd Squadron, 3rd Armored Cavalry Regiment.
He was married to Kim Byers and was the son of Baptist missionaries Lloyd and Mary Byers and himself was a Southern Baptist lay leader. His parents are director of missions for the Guam Baptist Association. Lloyd Byers earlier served as a pastor in Sparks, Nev., Mountville, S.C., and Mt. Airy, Ga.
Byers attended high school in Sparks, Nev.
— Associated Press
---
In Joshua T. Byers' last letter to his wife, he talked about the chicken races his unit held to celebrate July 4.
"It was a good Fourth of July, a good time for soldiers. It was as good as it could be for them," Kim Byers said.
"He mentioned God's plan is always perfect. He said, 'There is a reason we are going through what we are going through now. We will know that plan later."'
Byers, 29, died July 23 when his convoy was attacked in Iraq. He was stationed at Fort Carson.
Byers was the son of Baptist missionaries, and was a Southern Baptist lay leader himself. He also was the older brother of Milam and Jared Byers, lead guitarist and drummer, respectively, for the Christian rock band Bleach.
"His whole life, this was all he wanted to do," Milam said of his brother's military career. "He worked hard to get into West Point, and when he was at West Point he worked hard to be the best there."
— Associated Press
---
Former Nevada man killed in Iraq
SPARKS, Nev. — A graduate of Reed High School in Sparks is among the latest casualties of the war in Iraq.
Capt. Josh Byers, 29, was killed July 23 when the convoy he was riding in was ambushed near the town of Ramadi, about 60 miles west of Baghdad, family members said. Seven others were injured.
The Army ranger and paratrooper was a company commander in the 3rd Cavalry Regiment and was most recently based at Fort Carson in Colorado Springs, Colo. He was deployed to Iraq in April.
The death of the U.S. Military Academy graduate came on his mother's birthday.
His mother, Mary Byers, said her son was sitting in the passenger seat of a Humvee when two men hiding in roadside bushes triggered an explosive device.
"You're telling yourself, 'This can't be happening,"' she told the Reno Gazette-Journal. When Josh Byers left for Iraq, he told his mother not to worry.
"He kept saying, 'Mom, the worst will be over when I get there,"' she said.
But she said she knew from his subsequent letters that her son was in danger.
"He'd done a lot of night missions," she said. "Him being a Ranger, he got used to doing a lot of things."
Mary and her husband, Lloyd Byers, both church missionaries in Guam, learned of their son's death when they arrived in Atlanta on Wednesday for a conference and family visits after flying from Tokyo.
The couple's two younger sons, Milam, 26, and Jared, 21, who live in Nashville, met them at the airport.
Mary Byers said the Army first informed Josh Byers' wife, Kim, who told Milam and Jared Byers.
When Mary Byers got off the airplane and saw her sons, she sensed something was wrong.
"They greeted us, but they just didn't come up to us," she said. "They were standing back. You know how crowds are when you come off a plane. They wanted to tell us when it was a little more private.
"Our middle son put his arms around us," Mary Byers said. "We knew before he said it."
A native of Anderson, S.C., Josh Byers moved with his family to Sparks in 1989, in time to start the second semester of his freshman year at Reed.
"He was a proud Southern guy," Beau Elsfelder said of his high school friend. "He was a very approachable person. He'd do anything for you, that's for sure."
Lloyd Byers, a minister, started a church in Sparks. The family moved back to South Carolina in 1995, when Josh Byers was at West Point.
Reed counselor Bob White met Byers on his second day on the job.
"He came into the office and introduced himself," White said. "He said, 'My goal is go to an academy. I'm a junior. I'm going to need your help.' "
White said as a senior, Josh was accepted at all three major military academies — Army, Navy and Air Force. White said he chose West Point because he thought its rules of conduct were the strictest.
"He said, 'Even though I want to go into the Navy, I'm going into the Army. Their honor code is better,"' White said.
"He was the nicest, politest kid you'd ever want to meet," he said.
— Associated Press