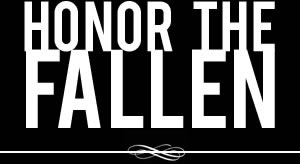 Honoring those who fought and died in Operation Enduring Freedom, Operation Iraqi Freedom and Operation New Dawn
Search Our Database
Army Capt. Lowell T. Miller II
Died August 31, 2005 Serving During Operation Iraqi Freedom
---
35, of Flint, Mich.; assigned to the 1st Battalion, 155th Infantry Regiment, Mississippi Army National Guard, McComb, Miss.; killed Aug. 31 when his military training team, conducting operations with the Iraqi Army, came under attack by enemy forces using small arms in Iskandariyah, Iraq.
* * * * *
Miller followed in father's footsteps
The Associated Press
There was only one man who Lowell T. Miller wanted to have pin military bars to his uniform, one man he wanted to salute after being commissioned as an officer: his father.
"Dad, I serve so others don't have to," he once wrote to his father, Lowell Miller, who served 22 years in the Naval Reserves.
"You taught me to be a leader, to stand up and sacrifice so others would not have to. You were in the military and served so your kids wouldn't, yet we do. You taught us well."
Miller, 35, of Flint, Mich., was killed Aug. 31 by small-arms fire in Iskandariyah, Iraq. He was assigned to McComb, Miss.
Miller graduated in 1993 from Virginia Military Institute and later joined the Michigan Army National Guard. Miller worked for automotive supplier Yazaki North America Inc. and was an engineering supervisor.
"He'd constantly go to bat for them for things like raises within the company," said Erin Haven, who was hired by Miller.
"He'd really stick out his neck for people."
He is survived by his wife, Angela, two stepchildren, Jessica and Jordan, and two daughters from his first marriage, Danielle and Alexandra.
"It was just wonderful to be with him," Angela Miller said.