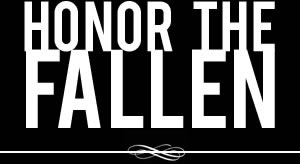 Honoring those who fought and died in Operation Enduring Freedom, Operation Iraqi Freedom and Operation New Dawn
Search Our Database
Army Capt. Matthew G. Nielson
Died June 29, 2011 Serving During Operation New Dawn
---
27, of Jefferson, Iowa; assigned to 2nd Squadron, 3rd Armored Cavalry Regiment, Fort Hood, Texas; died June 29 in Kut, Iraq, of wounds suffered when enemy forces attacked his unit with indirect fire.


---

Hundreds say goodbye to Jefferson soldier
By Tiffany De Masters
The Des Moines (Iowa) Register

JEFFERSON, Iowa — Hundreds of people streamed into a community center Sunday to pay respects to a capable and caring soldier who was "everything you would expect a Jefferson, Iowa, kid to be."

U.S. Army Capt. Matthew Nielson "was a young man clearly rooted deep in his values," said Maj. Gen. Will Grimsley at the funeral service at the Greene County Community Center in the 27-year-old's hometown.

Grimsley said Nielson was a natural leader.

"His men followed him because he led by example. They respected him," he said.

Nielson died June 29 from wounds sustained in Badrah, Iraq.

The Rev. Stephen Ude of Zion Lutheran Church in Ogden, another town where Nielson lived, emphasized Nielson's beliefs.

"If we go back to the basis of his life, (the) basis of his life was his faith," Ude said.

Ude said it's difficult when loved ones are taken, but that God is merciful and has a steadfast love.

"God will continue to strengthen and encourage you," he said.

Nielson's parents, Roger and Christine, and his seven siblings shared memories of the soldier last week.

A sister, Kristen, 15, said Sunday that her brother was strong and was a leader.

"We used to chat on Facebook while he was in Iraq — we talked about what he was going to do when he got home," she said. "He said he wanted to visit our sister in Colorado and get his Jeep that was in Texas."

Matthew Nielson was home-schooled with his siblings by his mother. He attended the University of Northern Iowa.

He graduated with honors in May 2008 and was commissioned as an officer with the U.S. Army.

Dave Abram, a retired chaplain with the Iowa Army National Guard, said Christine Nielson taught her son faith, gave him an education, and modeled sacrifice, honor and duty for him.

"I would call you a command sergeant major," Abram said to her.

The sidewalk and entrance to the community center were lined with American flags on Sunday.

National Guard soldiers carried Nielson's casket, draped in red, white and blue, into the gym, which was filled with stars and stripes.

After the service, Nielson's body was to be buried at the Iowa Veterans Cemetery near Van Meter.

Jason Gallardo was Nielson's troop commander for 18 months. He said the fallen soldier was the kind of man who would give anything for his friends.

"He was the most genuine, downright sweet guy. He was the officer we all wanted to be," Gallardo said. "He was the best of all of us."

Gallardo concluded by addressing the fallen soldier: "Matthew, you're the type of man who makes us proud to do this service," he said. "You will be missed."


---

Friends remember hard worker, Huskers fan

By Dan Piller
The Des Moines (Iowa) Register

Army Capt. Matthew G. Nielson, 27, of Jefferson, Iowa, died June 29 in Badrah, Iraq, of wounds he suffered when enemy forces attacked the unit he was in with indirect fire.

Nielson and two other soldiers were killed in the attack. He was assigned to 2nd Squadron, 3rd Armored Cavalry Regiment, Fort Hood, Texas

Nielson's friends at the Fareway Grocery store in Jefferson, where he worked off and on for about six years beginning in 2001, remembered their friend as an extremely hard worker.

"He was the kind of guy who, when the call came that we needed somebody up front at the checkout counter, wouldn't just walk up but would run," said Josh Hinote.

Greg Rooney, who succeeded Nielson as the store's produce manager, said Nielson was his mentor.

"He was a great guy," Rooney said. "Hard worker. We hung out together. Nothing big, just get together on weekends."

Rooney said Nielson was in Army ROTC at the University of Northern Iowa in Cedar Falls, where he had graduated six years ago.

"He intended to make the army his full-time career," Rooney said.

Nielson is one of seven children of Roger and Chris Nielson.

The family moved to Boone from the Lincoln area in Nebraska, and Rooney said that although Nielson had transplanted to Iowa, he remained a huge University of Nebraska Cornhuskers fan.

"He really wasn't that interested in any other sports teams," Rooney said.

Nielson was home-schooled through high school.

Nielson's parents were in Dover, Del., on July 2, awaiting the arrival of their son's body.

"This is a very private time for us," said his father, Roger.


---

'He loved anything military'

By Kathryn Stinson
The Des Moines (Iowa) Register

Matthew Nielson grew up loving the military, his family said, four days after the Army captain from Jefferson, Iowa, was killed by enemy fire in Iraq.

"Since Matt was a small boy he loved anything military, so he died doing what he loved best," family members said in a news release issued by the Iowa National Guard. "Serving others was of the utmost importance to him and how he wanted to spend his life. He always gave his all, whatever he was doing.

"Matthew was a beloved son, brother, friend and soldier. He's already home, and we know we'll be together again someday. Apart, but forever in our hearts. Psalms 11."

The 27-year-old's death on June 29 in Badrah, Iraq, was first announced on July 2.

Nielson was raised in Lincoln, Neb.; Ogden, Iowa; and Jefferson, and was home-schooled, according to the Iowa Guard release.

Nielson graduated from the University of Northern Iowa in 2008 with a degree in history. He entered the Army through the UNI ROTC.

His military decorations included a Bronze Star and a Purple Heart.