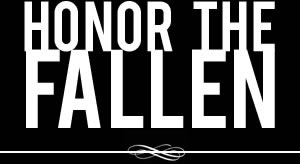 Honoring those who fought and died in Operation Enduring Freedom, Operation Iraqi Freedom and Operation New Dawn
Search Our Database
Army Capt. Michael P. Cassidy
Died June 17, 2010 Serving During Operation Iraqi Freedom
---
41, of Simpsonville, S.C.; assigned to the 1st Battalion, 9th Field Artillery Regiment, 2nd Heavy Brigade Combat Team, 3rd Infantry Division, Fort Stewart, Ga.; died June 17 in Mosul, Iraq, of injuries sustained from a noncombat-related incident.
---
Daughters were the 'apples of his eyes'
The Associated Press
The last time Michael Cassidy was home on leave — two weeks in the middle of his deployment to Iraq — he took the daughters, who his wife said were the "apples of his eyes," to the Carowinds theme park in South Carolina.
"Of course, I had a lot of errands for him to run and things to fix around the house," said Cassidy's wife, Johanna. "We just enjoyed being together."
It was extra special for his daughters, 10-year-old Catherine and 9-year-old Amber.
"He loved being a dad. He did everything for these children," Johanna Cassidy said.
Cassidy died June 17 in Mosul, Iraq, of injuries not related to combat. He was assigned to Fort Stewart, Ga.
He started life as a computer specialist and later went to Sherman College in South Carolina to become a chiropractor. But then he joined the National Guard as a medic, and he decided to make it a career after the Sept. 11, 2001, terrorist attacks.
Others who served with Cassidy remembered him in an online memorial as a consummate soldier.
"He was such a shining light, someone who knew where he wanted to go and never waivered," said Amber Gloria, who had served with Cassidy in 2005.