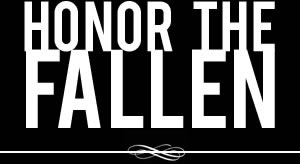 Honoring those who fought and died in Operation Enduring Freedom, Operation Iraqi Freedom and Operation New Dawn
Search Our Database
Army Capt. Michael Y. Tarlavsky
Died August 12, 2004 Serving During Operation Iraqi Freedom
---
30, of Passaic, N.J.; assigned to 1st Battalion, 5th Special Forces Group, Fort Campbell, Ky.; killed Aug. 12 when his unit came under small-arms fire and grenade attack in Najaf, Iraq.
---
Fort Campbell soldier killed in Iraq
Associated Press
CLIFTON, N.J. — Family members remembered a Clifton man killed in Iraq as a natural athlete who dreamed as a youngster of becoming a soldier.
Michael Tarlavsky, 30, was killed Thursday during a raid in the holy city of Najaf, according to a published report and the Department of Defense. He was a captain with the 1st Battalion, 5th Special Forces Group, based in Fort Campbell, Ky.
A memorial service in his honor will be held next week at Fort Campbell.
Tarlavsky was married in 2002 and had a 10-month-old son, his family told the Herald News of West Paterson, N.J. for Saturday's editions. His wife, Tricia, and their son, Joseph Michael, live Clarksville, Tenn.
He served as a detachment commander with the 5th Special Forces Group and deployed to both Afghanistan and Iraq.
Elina Tarlavsky said her brother had always wanted to be a soldier and was upset when he was unable to participate in the Gulf War because he was a year too young to enlist. He enlisted in 1996 and completed Special Forces qualifying in 2001.
He attended Rutgers University on an ROTC scholarship and was later assigned to Korea's demilitarized zone, where among other duties he provided security for Secretary of State Madeleine Albright, Israeli Prime Minister Benjamin Netanyahu and the Dallas Cowboy cheerleaders.
"He bragged most about that," Elina Tarlavsky said, referring to the latter assignment.
Tarlavsky's family emigrated from Latvia when Michael was 5 and settled in New Orleans, then moved to Clifton in 1986. At Clifton High School, he was an Eagle Scout and captain of the school swim team.
Athletics seemed to come naturally to her brother, Elina Tarlavsky said, noting that he never specifically trained to run marathons yet ran in nine of them.
Tarlavsky's father, Yury, remembered talking to his son about the world becoming more dangerous for soldiers after Sept. 11, 2001.
"I told him, it's very difficult for a father to bury his son," Yury Tarlavsky said Friday. "I probably didn't give him too much love. I was all the time on the job, fixing my house. I cannot ask him forgiveness for this."
Clifton Mayor James Anzaldi said Tarlavsky is the first Clifton resident to die in combat since the Vietnam War.
"This is a Clifton kid, he went to Clifton schools. It's just a very sad thing. Our hearts go out to the family," Anzaldi said.