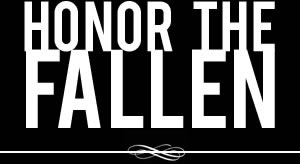 Honoring those who fought and died in Operation Enduring Freedom, Operation Iraqi Freedom and Operation New Dawn
Search Our Database
Army Capt. Robert L. Lucero
Died September 25, 2003 Serving During Operation Iraqi Freedom
---
34, of Casper, Wyo.; assigned to the 4th Infantry Division Rear Area Operation Center, U.S. Army National Guard, Casper, Wyo.; killed Sept. 25 by an improvised explosive device in Tikrit, Iraq.
* * * * *
Friends remember fallen soldier
Associated Press
CASPER, Wyo. — Capt. Robert Lucero, the Wyoming National Guard's first fatality in Iraq, loved his family, country and the outdoors, friends say.
Lucero was killed in Tikrit on Sept. 25 when he and another officer in the 4th Infantry Division Rear Area Operation Center, Capt. James Schmidt of Pinedale, Wyo., were searching for a water pump inside a Tikrit building, according to Guard spokeswoman Diedre Forster.
At around 7:25 p.m. local Iraq time, the men opened a box they had found in the building and it exploded, said Army spokeswoman Martha Rudd.
Lucero was killed and Schmidt suffered second degree burns from which he is expected to survive, Forster said.
Lucero is survived by his wife, mother and two sisters.
"He (Lucero) was a great human being," said Maj. Guy Beaudoin of the Wyoming Army National Guard. "He was a typical all-American boy, and all-American man. He enjoyed the outdoors. If you thought of somebody from Wyoming, enjoying the outdoors and taking advantage of everything this state has to offer, that is Robert Lucero."
Lucero would go fly fishing on the Platte River almost every day and he was known to take 10-day treks by himself deep into the Wyoming outback near Bondurant to bow hunt for elk, said his friend Miles Bundy.
"Right now if he was here he would be elk hunting," Bundy said.
"He truly was an outdoor and survival expert," said family friend Lee Blake. "He was good at what he did. He loved his family, his country and the outdoors."
"He managed a perfect balance in his life between a wife, a career, the outdoors and his military obligation. He was proud to go over there (to Iraq). He was proud to be doing what he was doing," Blake said.
"He missed his wife, his family and all his friends. And he knew that he was going to miss the hunting season in Wyoming, but it did not change his devotion to his duty. There was no whining. He felt a very strict obligation to his country and believed in what he was doing," she added.
Lucero expressed this pride in what he was doing in Iraq in letters he sent to Megan Rossi, a 10th grader at Natrona County High School who became a pen pal of Lucero through an ROTC program.
"It feels good to be able to stand up and say, 'Yes I will go and do what the country needs."' Lucero wrote before Operation Iraqi Freedom began.
"At the same time, I do believe there will be a war, which is scary since the other side has bullets too," he added.
Lucero had been out fishing on Sept. 11, 2001, but when he learned of the terrorist attacks he dropped everything and headed to Cheyenne to see what he could do as a Wyoming National Guardsman, Bundy said.
Memorial service arrangements for Lucero are pending.
The family has asked that any donations be made to the Rocky Mountain Elk Foundation.
In his final letter to Rossi, Lucero offered this advice about military service to the 10th grader who is planning on joining the military after high school:
"It doesn't always work out the way you hope it will, but it is all important, even when it doesn't seem like it all the time."
Lucero would have turned 35 on Nov. 11, Veterans Day.
* * * * *
Wyoming soldier killed in Iraq
CASPER, Wyo. — Capt. Robert L. Lucero, of Casper, is among the latest U.S. military deaths in Iraq.
Lucero was killed in action last Thursday in Tikrit by an "improvised explosive device," according to the Army. The incident, which wounded another U.S. soldier, is under investigation.
Lucero, 34, served in the 4th Infantry Division Rear Operations Center, Army National Guard.
Maj. Gen. Ed Wright, Wyoming's adjutant general, said Lucero was an outstanding citizen soldier who had volunteered to serve.
"This is not the way we want to bring Wyoming's heroes home from the ongoing war against terrorism," Wright said. "We sent out sympathies to the family. All of us are taking care of this as if Capt. Lucero was our own son, which truly he is."
A statement released by the Wyoming Guard said the Lucero family appreciates all the support they have received but also asked that the public and media respect their privacy.
Sen. Craig Thomas, R-Wyo., and his wife, Susan, expressed their condolences.
"Capt. Lucero was a hero in life and he remains a hero in death," Thomas said in a statement.
— Associated Press
* * * * *
Lucero funeral set for Oct. 7
CHEYENNE, Wyo. — Funeral services for Capt. Robert L. Lucero will be held Oct. 7 at 11 a.m. in Casper.
Lucero, 34, was killed Sept. 25 when a box he and another officer found in a building exploded in Tikrit, Iraq.
He was a member of the Army's 4th Infantry Division Rear Operations Center, Army National Guard.
The service will take place at Highland Park Community Church, with the Rev. John Cooper officiating.
Following the service, private burial will occur at the Oregon Trail State Veterans' Cemetery with the 2nd Battalion, 300th Field Artillery Regiment, Wyoming National Guard, providing military honors.
Lucero is survived by his wife, mother and two sisters. His father, twin brothers and grandparents preceded him in death. — Associated Press