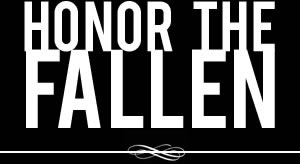 Honoring those who fought and died in Operation Enduring Freedom, Operation Iraqi Freedom and Operation New Dawn
Search Our Database
Army Capt. Russell B. Rippetoe
Died April 3, 2003 Serving During Operation Iraqi Freedom
---
27, of Arvada, Colo; assigned to A Company, 3rd Battalion, 75th Ranger Regiment, Fort Benning, Ga.; died from severe injuries in Iraq.
---
Ranger competition trophy to carry fallen hero's name
By Matthew Cox
Times staff writer
Capt. Russell Rippetoe had a big heart, maybe too big. His father, retired Lt. Col. Joe Rippetoe, is convinced that's what led to his son's death a year ago while trying to assist a pregnant Iraqi woman yelling for help.
Capt. Rippetoe, a member of the 75th Ranger Regiment, didn't realize the woman was really luring him and two other Rangers into the killing zone of a massive car bomb.
"There is one weakness to the 75th — all of them have a big heart, and that's why Russell got killed," his father said in a recent interview.
For his sacrifice, Capt. Rippetoe's name will become a permanent part of the annual David E. Grange Best Ranger Competition.
The trophy for the three-day competition's grueling road march will be dedicated tomorrow to Rippetoe at the graduation ceremony of the 2004 Spring Ranger School class.
Armed Forces Insurance donated the bronzed combat boot trophy to the competition in 2000. The names of the two-man Ranger team that wins the road march event are inscribed on the trophy that is displayed in the Ranger Hall of Fame at Fort Benning, Ga.
Now, a plaque bearing Capt. Rippetoe's name will hold a permanent place on the trophy.
"It is a great privilege to dedicate the winner's trophy to the memory of Captain Rusty Rippetoe," AFI president retired Army Col. Thomas Dials, who is also a former Ranger, in a written press statement. "He represents the best of America's military and exhibited the qualities of dedication, fitness and professionalism that are the hallmarks of the American Rangers."
Rippetoe's father, who served two tours in Vietnam, said he was very proud about the trophy but admitted he and his wife, Rita, have been unable to stop thinking about his son's death .
Rippetoe was killed April 3, 2003, while the ground war was still raging in Iraq. Capt. Rippetoe was a fire support officer assigned to A Company, 3rd Battalion of the 75th. The unit had parachuted into Iraq to secure a checkpoint 18 kilometers southwest of the Hadithah Dam on the Euphrates River.
The trouble started when a sport utility vehicle approached the checkpoint and a pregnant Iraqi woman jumped out and ran toward the Ranger's position, yelling for help, the elder Rippetoe said.
"My son told his men to get back, and approached with two men," he said.
When the three Rangers got closer , an Iraqi man inside the vehicle detonated the explosive packed vehicle.
The blast killed the man and a woman inside the vehicle, the pregnant woman, Rippetoe and his two fellow Rangers — Staff Sgt. Nino Livaudais and Spc. Ryan Long. Two other Rangers, Spc. Chad Thibodeau and Spc. Kyle Smith, were wounded.
It was early on the morning of April 4 that the news reached the Rippetoe's home in Gaitherburg, Md.
"We heard the knock at the door," Rippetoe said, recalling how he could see three uniformed soldiers from the 75th through the window.
"I knew without opening the door," he said. "I knew before they even said anything."
---
That "Rusty" Rippetoe died trying to help someone else came as no surprise to those who knew him.
"His whole family is like that," said neighbor Palmer Mason.
He was killed in a suicide car-bomb attack April 3 while coming to the aid of a pregnant woman standing next to the car. The woman, who had been a passenger in the car, also was killed.
Rippetoe played soccer in high school but often came to the Masons' house to play basketball with their daughter, said Palmer's husband, Jim.
"He was very outgoing, strong, sensitive, a person you always wanted to be around. He made you feel good," Jim Mason said.
Told the nature of the explosion, he said: "It was Rusty running to help. He was always there for you."
Rippetoe joined ROTC as a junior at Metro State College in Denver, two years later than most cadets. But he was a natural leader and quickly gained responsibilities in the unit, said Capt. Steve Walker, who recruited him.
"Folks just sort of respected him. At 5 in the morning he had a smile on his face and was ready for a workout," Walker said.
To keep a closer eye on younger cadets, Rippetoe moved to Boulder and commuted 25 miles into Denver for classes. He hoped for a career in law enforcement.
— USA Today