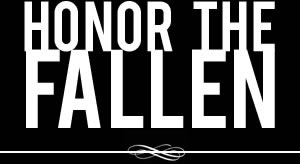 Honoring those who fought and died in Operation Enduring Freedom, Operation Iraqi Freedom and Operation New Dawn
Search Our Database
Army Capt. Sean E. Lyerly
Died January 20, 2007 Serving During Operation Iraqi Freedom
---
31, of Pflugerville, Texas; assigned to the Texas Army National Guard's 36th Combat Aviation Brigade, 36th Infantry Division, Austin, Texas; died in Baghdad on Jan. 20 when the UH-60 Black Hawk helicopter he was in crashed. Also killed were Col. Brian D. Allgood, Staff Sgt. Darryl D. Booker, Sgt. 1st Class John G. Brown, Lt. Col. David C. Canegata, Command Sgt. Maj. Marilyn L. Gabbard, Command Sgt. Maj. Roger W. Haller, Col. Paul M. Kelly, Staff Sgt. Floyd E. Lake, Cpl. Victor M. Langarica, Maj. Michael V. Taylor and 1st Sgt. William T. Warren.
* * * * *
Iraq helicopter crash claims Pflugerville man
PFLUGERVILLE, Texas — A member of the Texas National Guard was piloting the Army Black Hawk helicopter that went down in Iraq on Jan. 20, killing all 12 soldiers onboard, officials said Jan. 23.
Capt. Sean E. Lyerly, 31, was assigned to the Texas Army National Guard's 36th Combat Aviation Brigade, 36th Infantry Division, in Austin.
Texas Army National Guard officials said Lyerly was piloting the helicopter when it went down northeast of Baghdad. The U.S. military in Baghdad has refused to confirm a report by a Pentagon official that debris indicated the helicopter was shot down by a surface-to-air missile.
Nine of the other 11 casualties were assigned to state National Guard units, but none was from Texas.
Lylerly, a 1994 graduate of Stratford High School in Houston, joined the National Guard in 1996 after earning a bachelor of science degree in horticulture from Texas A&M University in May 2000. He went on active duty last February and was sent overseas in August to provide aviation support and security.
During his tenure he received various awards, including a National Defense Service Medal with bronze star. He is being recommended for a posthumous Purple Heart and Bronze Star for his selfless service and acts of heroism and valor, the Texas National Guard said.
His wife, Csilla Lyerly, said he worked as a pilot for the National Guard during hurricanes Katrina and Rita, spending several months flying in supplies and helping with rescue missions.
"My husband was a wonderful man," she told The Associated Press in a telephone interview. "He was loving, passionate and full of integrity."
He is survived by his wife and their 3-year-old son, Zackary, and parents George Lyerly of Bryan and Deborah Russo-Blakeman of Houston.
Funeral arrangements were not available.
The Defense Department on Jan. 23 also announced the death of a Texas Marine who was killed in Al Anbar province. Sgt. Gary S. Johnston, 21, of Windthorst, died Jan. 22 while conducting combat operations. He was assigned to the 3rd Reconnaissance Battalion, 3rd Marine Division, III Marine Expeditionary Force, in Okinawa, Japan.
— The Associated Press