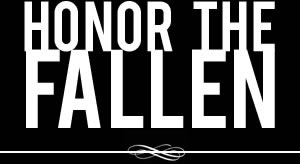 Honoring those who fought and died in Operation Enduring Freedom, Operation Iraqi Freedom and Operation New Dawn
Search Our Database
Army Capt. Sean Grimes
Died March 4, 2005 Serving During Operation Iraqi Freedom
---
31, of Southfield, Mich.; assigned to the 1st Infantry Battalion, 9th Infantry Regiment, 2nd Brigade Combat Team, Camp Hovey, Korea; killed March 4 when an improvised explosive device detonated near his patrol in Ramadi, Iraq. Also killed were Sgt. 1st Class Donald W. Eacho, Cpl. Stephen M. McGowan and Spc. Wade Michael Twyman.
---
Hospital training center named for fallen soldier
The Associated Press
FORT CAMPBELL, Ky. — A training center at Fort Campbell's Blanchfield Army Community Hospital is being named for a fallen soldier.
The post is having a ceremony May 13 to name the center the Capt. Sean P. Grimes Physician Assistant Training Center.
Fort Campbell says Grimes' family donated part of his life insurance benefits to set up scholarship for soldiers in the physician assistant and nursing fields and purchase furniture for the new training classroom.
Grimes was the first physician assistant to die while serving in Iraq, in 2005.
Fort Campbell said since the Interservice Physician Assistant Program began, more than 400 have trained at Blanchfield, one of the Defense Department's largest training sites.
---
Soldier from Oakland County killed in Iraq bombing
Associated Press
BLOOMFIELD HILLS, Mich. — An Army captain and nurse from Oakland County was killed when a roadside bomb exploded near his patrol in Iraq, the military said Tuesday.
Capt. Sean Grimes, 31, of Bloomfield Hills, serving as a physician's assistant, was one of four soldiers killed Friday by an improvised explosive device in Ramadi, the Defense Department said. All four were assigned to the 1st Infantry Battalion based at Fort Carson, Colo.
"Our family is very saddened and our hearts are filled with grief," his family said in a statement released by the Army. "Sean loved the Army and the military and was devoted to his mission of providing the best possible medical care to soldiers."
Grimes was born in Pontiac and graduated from Bloomfield Hills Lahser High School in 1991. He studied at Western Michigan University and graduated from Michigan State University in 1997 with a degree in nursing, the Detroit Free Press said. He was wearing a protective combat helmet and body armor at the time of his death.
"He died fighting for what he believed in, and our entire family is extremely proud of his service. Sean will always be a hero to us," the family said.
Grimes' father, Donald Grimes, lives in Bloomfield Hills, while his mother, Mary T. Grimes, lives in Dover, N.J., according to The Daily Oakland Press of Pontiac.
"His family said he had a strong sense of service to his country and his fellow man," said Army spokesman Henry Kearney. "He felt he was making a positive difference in Iraq."
Besides having a "strong desire to serve," Grimes joined the Army out of a sense of family tradition, his sister, Mary T. Grimes, told The Detroit News. His father was in the Navy and his brother was an Army Ranger.
Grimes had been in Iraq for about six months when he was killed. He loved his job because of the chance to travel, said family spokesman Henry Kearney. While stationed in Germany, Grimes traveled through much of Europe, and he visited Japan and China while based in South Korea, Kearney said.
Grimes is survived by his parents, sister, and brother Donald Grimes Jr.
Memorial services will be held in Michigan and New Jersey after his body is returned from Iraq.