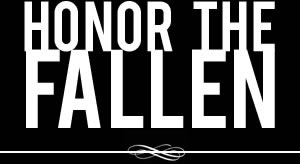 Honoring those who fought and died in Operation Enduring Freedom, Operation Iraqi Freedom and Operation New Dawn
Search Our Database
Army Capt. Stephen W. Frank
Died April 29, 2005 Serving During Operation Iraqi Freedom
---
29, of Haslett, Mich.; assigned to 2nd Squadron, 11th Armored Cavalry Regiment, Fort Irwin, Calif.; killed April 29 when a vehicle-borne improvised explosive device detonated as he was conducting a traffic-control-point inspection in Diyarah, Iraq. Also killed was Capt. Ralph J. Harting III.
---
Michigan natives die in Iraq suicide bombing
Associated Press
FARMINGTON HILLS, Mich. — Two Army officers raised in Michigan were killed in a suicide bombing in Diyarah, Iraq, their families said.
Capt. Ralph J. Harting III, 28, and Capt. Stephen Frank, 29, died Friday while inspecting a truck at a checkpoint 30 miles south of Baghdad, their families said. The driver detonated a bomb, killing himself and the two officers.
They were among at least 50 people, including one other U.S. soldier, to die that day in bombings carried out by insurgents aiming to shake Iraq's newly formed government.
As of Monday, at least 1,581 members of the U.S. military have died since the beginning of the Iraq war in March 2003, according to an Associated Press count. Harting and Frank were the 48th and 49th soldiers with known Michigan ties to die.
Harting, nicknamed Jay, was born in Pontiac and raised in Union Lake. He applied to all four service academies and was accepted at each, enrolling at the U.S. Military Academy in West Point, N.Y. He graduated in 1998 with a mechanical engineering degree; his classmates included Frank, who earned a geography degree.
Frank was born in Lyndhurst, Ohio, and was raised in the Lansing area, graduating from Haslett High School. Survivors include his widow, Laurel, a 2-year-old son and his parents, Bill and Sue Frank of Farmington Hills.
Harting is survived by his widow, Jennifer, a 2-year-old daughter, a 1-year-old son and an infant son who was born Sunday in California after doctors induced labor. His parents live in Oakland County's West Bloomfield Township.
"They brought Warren out early so that Jennifer could be there to welcome Jay home and so the baby would be there when his dad comes home," said Harting's mother, June.
Hours after learning of the deaths, the Franks welcomed the Hartings to their home to share stories and trade photos of their sons.
"We talked about how we wished it was us to go first," Sue Frank told the Detroit Free Press for a Tuesday story. "We were glad that the boys were not alone when they died. It was a comforting conversation, and we had an immediate bonding over the most tragic thing that could happen in your life. It's good to know that the Hartings are only two miles away."
A memorial service was scheduled for Friday at Fort Irwin, Calif., where both men were based. Their bodies will then be flown to West Point, where they will be buried in a May 14 ceremony.