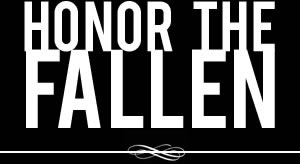 Honoring those who fought and died in Operation Enduring Freedom, Operation Iraqi Freedom and Operation New Dawn
Search Our Database
Army Capt. Tristan N. Aitken
Died April 4, 2003 Serving During Operation Iraqi Freedom
---
31, of State College, Pa.; assigned to 1st Battalion, 41st Field Artillery, 3rd Infantry Division, Fort Stewart, Ga. killed in action in Iraq.
---
As a teen, Tristan Aitken raced twice in the national Soap Box Derby championships. But the Army's high-tech fighting machines became his professional passion.
His father, Ron, said Aitken often marveled at how " 'they pay me to play with these things.' It's Star Wars for him. He loved it."
Aitken, 31, of State College, Pa., died April 4 in Iraq when a grenade struck his Humvee.
"He was a gung-ho'er," Ron Aitken said. "He went into Iraq saying: 'Dad, I'm in God's hands. Don't worry about me.'
The father, a retired chief petty officer in the Navy Reserve, was bitter at the loss: "To lose my son for some people's hidden agenda in an unjust war is a real tragedy."
"My kids are Republicans, and my wife and I are Democrats," the father said. "We agreed to disagree about the war, but we support our kids 100 percent. Tristan's sister, Terryl, is an Army lieutenant.
He is also survived by his wife, Margo, who is a teacher in Fort Stewart, Ga.
Robert Baylor, the principal at Centre County (Pa.) Christian Academy, where Aitken attended high school, recalled Aitken and his pals playing war games with squirt guns during their senior class trip to Dollywood in Gatlinburg, Tenn.
Aitken wrote an e-mail in February from Kuwait to Peter Ort, one of his high school buddies: "We've been on different paths, you and I, and I think we have done great for being the worst troublemakers the school saw in quite a while."
— USA Today and The Associated Press