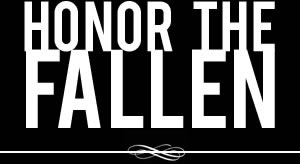 Honoring those who fought and died in Operation Enduring Freedom, Operation Iraqi Freedom and Operation New Dawn
Search Our Database
Army Chief Warrant Officer 2 Charles S. Jones
Died January 28, 2005 Serving During Operation Iraqi Freedom
---
34, of Lawtey, Fla.; assigned to the 1st Squadron, 7th Cavalry Regiment, 1st Cavalry Division, Fort Hood, Texas; killed Jan. 28 in the crash of an OH-58 Kiowa helicopter in Baghdad. Also killed was Army Capt. Orlando A. Bonilla.
* * * * *
Former Arkansan killed in Kiowa crash
Associated Press
BEEBE, Ark. — A former Arkansas resident died in an Army helicopter crash in Baghdad.
Chief Warrant Officer Charles S. Jones, 34, died in the Jan. 28 crash, along with Army Capt. Orlando A. Bonilla, 27, according to the Defense Department.
Jones graduated from Central High School in West Helena, Allene Jones of Beebe said of her only child.
Army officials said Jones was either piloting or co-piloting the OH-58 Kiowa copter when it went down in a southwestern part of the capital city. Officials involved in the recovery operation, speaking on condition of anonymity, said they were convinced the helicopter was not shot down, but they did not know the cause of the crash.
The OH-58 Kiowa copter usually carries a pilot and copilot and is used mostly for surveillance purposes. Both men were serving with the 1st Squadron, 7th Cavalry Regiment, 1st Cavalry Division out of Fort Hood, Texas.
Jones was born in Missouri and grew up in various places around the country, his mother said. His father, Charles E. Jones, spent 30 years in the U.S. Air Force.
The younger Jones had always wanted to fly; he spent 11 years in the Navy, but when he was unable to become a pilot, he switched to the Army in December 1999, Allene Jones said.
Married and a father of four, he had been in Iraq since last March and was supposed to come home this March.