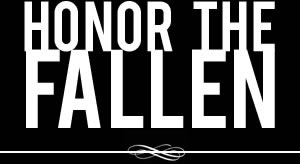 Honoring those who fought and died in Operation Enduring Freedom, Operation Iraqi Freedom and Operation New Dawn
Search Our Database
Army Chief Warrant Officer 2 Christopher C. Johnson
Died August 14, 2007 Serving During Operation Iraqi Freedom
---
31, of Grand Rapids, Mich.; assigned to 1st Battalion, 52nd Aviation Regiment, Task Force 49, Fort Wainwright, Alaska; died Aug. 14 in Taqaddum, Iraq, of injuries sustained when his helicopter crashed. Also killed were Chief Warrant Officer 2 Jackie L. McFarlane, Staff Sgt. Sean P. Fisher, Staff Sgt. Stanley B. Reynolds and Spc. Steven R. Jewell.
* * * * *
New Mexico family mourns pilot killed in Iraq
By Susan Montoya Bryan
The Associated Press
ALBUQUERQUE, N.M. — Christopher Johnson looked danger in the eye many times before as a Green Beret, but it was his dream of flying for the armed services that led him to train to become part of a helicopter crew.
The 31-year-old pilot accomplished his goal and was doing what he loved when he was killed Aug. 14 near Anbar province in Iraq. His CH-47 Chinook helicopter crashed during a routine post-maintenance test flight, killing all five on board.
Charles and Mary Johnson, of Gallup, N.M., were informed of their son's death the next morning.
"I found out a helicopter crashed yesterday when I was on the computer and saw a news flash. I clicked on it and saw that it was a Chinook and it was about the area that we knew he was in," Mary Johnson said in a telephone interview Aug. 15.
"He always promised to call or e-mail when there was a crash so that we knew he was safe," she said. "After a whole night of not hearing from him, we knew something was wrong."
Johnson, a member of Task Force Dragon, had been in Iraq for less than a month, his mother said.
The Army said the helicopter was conducting a test flight when it went down near Taqaddum air base. The Army did not immediately identify the victims, but Army officials in Alaska said the five were assigned to the 1st Battalion, 52nd Aviation Regiment, Task Force 49 based at Fort Wainwright.
Johnson's family has been told the crash was an accident. The military said the incident remains under investigation.
Johnson, a husband and father of three, had joined the military in 1994 and went on to become a Green Beret. After being part of covert operations around the world, he decided to pursue his dream of flying.
He had assured his mother it would be safer to fly a Chinook.
"He always told me, 'Mom, don't be afraid because it's the fastest, the biggest and the safest.' And he told me he wouldn't have to kill anybody, that he would be transporting things and helping people. He always wanted to help people," Mary Johnson said.
Family friend Elaine Stam, of Albuquerque, said she didn't know Christopher Johnson but she heard a lot about him from his parents.
"His dad was just so proud of him," she said. "He just lived for Chris' telephone calls or e-mails. He just loved it. He was so proud."
Stam said she was devastated after hearing the news Aug. 15.
"You just can't believe it. One month in Iraq and he's gone," she said.
Johnson grew up in Grand Rapids, Mich., and graduated from Tri-Unity Christian School before his parents moved to Gallup.
His dream of flying included coming home and earning a pilot's license for fixed-wing aircraft, his mother said.
Before deploying to Iraq this summer, Johnson took his children — ages 4, 7 and 10 — to Grand Rapids and Chicago to share with them the special places where his father had taken him when he was young.
Mary Johnson said the children "just adored their daddy." In fact, he was working on adopting them since they were his wife's children from a previous marriage. His wife and children were living in Huntsville, Ala., during Johnson's deployment.
The pilot had plans to return to Gallup with his family to surprise his parents for Christmas. Instead, the family was dealing with questions of why as they began to prepare for a funeral.
Mary Johnson said her son will be buried in Rehoboth, just east of Gallup. She said he loved the area.