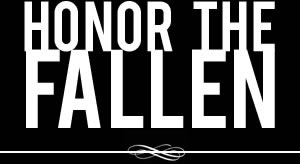 Honoring those who fought and died in Operation Enduring Freedom, Operation Iraqi Freedom and Operation New Dawn
Search Our Database
Army Chief Warrant Officer 2 Ian D. Manuel
Died January 8, 2004 Serving During Operation Iraqi Freedom
---
23, of Green Cove Springs, Fla., assigned to 571st Medical Company (Air Ambulance), Fort Carson, Colo.; killed Jan. 8 while on board a UH-60 Black Hawk helicopter when it crashed during a medevac mission in Fallujah, Iraq.
* * * * *
Grieving mother receives letter from soldier son after his death
Associated Press
ARLINGTON, Va. — The letter that arrived at Tita Derrow's Chesapeake home on Jan. 20 was much like all the others.
Here was her son's upbeat voice again, describing his life as a helicopter pilot in Iraq. He had recently moved from near the Syrian border to Fallujah, where the food was much better, and where he lived in a sandbagged tent that looked like a machine gunner's nest.
The plastic Christmas tree with red, white and blue decorations she sent in the care package with the beef jerky was "the perfect touch," and he was counting the days until his tour of duty, which began last April, was finally over.
The letter, dated Dec. 20, ended: "Things are well here, and we're excited about finding out when we are going home for sure."
But the letter from her youngest son could not tell her that he would never make it home alive. On Jan. 8, the Black Hawk helicopter that Army Chief Warrant Officer Ian D. Manuel, 23, was piloting was shot down near Fallujah, killing him and eight other soldiers on board.
"Oh, my God, I cried and cried," Derrow said. "And I'm sure there are going to be more letters coming in after he's gone. I'm sure there are going to be more."
Manuel, who was with the 571st Air Ambulance Company out of Fort Carson, Colo., was buried at Arlington National Cemetery with the military's full burial honors: a horse-drawn caisson carrying the flag-draped coffin, preceded by a color guard, and saluted by seven riflemen and a lone bugler playing taps.
He was the 46th soldier killed in Iraq to be buried in the cemetery in northern Virginia, his tomb among a lengthening row of marble headstones marked by fresh wreaths.
Friends and family remembered a young man who was always on the move — swimming, golfing, playing tennis and volleyball.
The son of Navy man Brice Manuel, he attended high Clay High School in Green Cove Springs, Fla., near Jacksonville, and loved playing lunchtime volleyball games against the teachers.
"Ian was what we affectionately refer to as a gym rat," said Clay Principal Pete McCabe.
School baseball coach Robby Thompson said he received his own letter from Manuel: the soldier wrote to him indicating that he wanted to come back to Clay to be a physical education teacher after he got out of the military.
"It's just a travesty to lose a young man like him because he was just such a good person," Thompson said.
"He always had a smile. He was the first to put all the balls up, and he'd be the first to pick up the equipment. You wouldn't have to tell him.... There was no back talk, a real yes-sir, no-sir kid."