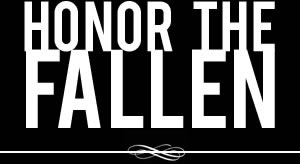 Honoring those who fought and died in Operation Enduring Freedom, Operation Iraqi Freedom and Operation New Dawn
Search Our Database
Army Chief Warrant Officer 3 Brian K. Van Dusen
Died May 9, 2003 Serving During Operation Iraqi Freedom
---
39, of Columbus, Ohio; assigned to 571st Air Medical Company, Fort Carson, Colo.; killed when his UH-60 air medical helicopter crashed in the Tigris River in Iraq.
---
Brian Van Dusen died while performing the kind of mission that was his reason for joining the Army, his brother said.
"He believed in saving lives, not taking them," David Van Dusen said. Brian Van Dusen was killed May 9 when his Black Hawk air medical helicopter snagged a power wire across the Tigris River as it took off during the rescue of a wounded Iraqi child, and flipped over and into the water. The child was in another helicopter and was flown to safety.
He had been living in Colorado Springs, Colo., with his wife, 6-year-old daughter and 2-year-old son. Brian Van Dusen had been flying military helicopters for 19 years. His brother David said he last spoke to Brian on the day he shipped out from Fort Carson, Colo. The two were making plans for an annual deer hunting trip in December. "You just can't take anything for granted," David Van Dusen said. "I'm going to miss him. He was a good brother and a great father."
— Associated Press
---
Fatal Black Hawk incident termed 'hostile action'
By Gina Cavallaro
Army Times staff writer
TIKRIT, Iraq — The recent crash of a UH-60 Black Hawk helicopter that snagged a cable over the Tigris River and flipped into the water, killing three soldiers, has been classified as a "hostile action."
While the crash is still under investigation by an Army safety team, their company commander, Maj. William LaChance, said tracer fire was observed in the area of the aircraft's flight path, but there is no indication it was directed at the craft. "When I was there 30 minutes later, there were still tracers in view," he said. "The pilots could have seen fire and initiated evasive action. They appeared to be in a controlled descent."
The May 9 accident happened near Samarrah, Iraq.
The 571st Medical Company (Air Ambulance) responded to an urgent call May 9 to evacuate an 11-year-old Iraqi child who had stepped on a landmine. Two Black Hawks were dispatched from the company's headquarters at an airfield just north of Tikrit and arrived about 20 minutes later at a landing area near Samarrah.
"It was too small for two, so one landed," LaChance said. The other helicopter, he said, circled about 150 feet overhead.
Within minutes of setting down, the crew on the ground saw the circling helicopter do what looked to be an immediate descent, then they lost sight of it behind some buildings, saw a large piece of debris shoot skyward and "presumed the worst," LaChance said.
The culprit was an inch-thick seven-strand steel cable suspended about 50 feet above the river, the sort of cable that may have been used as a pulley, LaChance said. There were high-voltage power lines in the area that were clearly indicated on maps, but the cable did not appear on any maps.
"I have no reason to believe whatsoever they even saw that wire," he said.
At that point the mission changed from evacuating the injured child, who was turned back to Iraqi authorities for treatment, to rescuing the crew of the downed helicopter, which plunged 20 feet into the Tigris. Three soldiers — the two pilots and the crew chief — were killed at the scene. They were Chief Warrant Officer 2 Hans N. Gukeisen, 31, of Lead, S.D.; Chief Warrant Officer 3 Brian K. Van Dusen, 39, of Columbus, Ohio; and Cpl. Richard P. Carl, 26, of King Hill, Idaho.
The fourth soldier on board, medic Sgt. James Sides, was critically injured and near death. He was pulled from the river by soldiers from the first helicopter and by a group of Iraqi civilians.
Van Dusen, the pilot in command of the downed bird, was on assignment to go to Germany, but had asked to deploy with the 571st "because he believed in this mission," LaChance recalled Van Dusen's wife saying after the accident. The couple had three children.