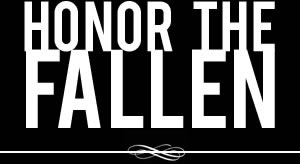 Honoring those who fought and died in Operation Enduring Freedom, Operation Iraqi Freedom and Operation New Dawn
Search Our Database
Army Chief Warrant Officer 3 Kyran E. Kennedy
Died November 7, 2003 Serving During Operation Iraqi Freedom
---
43, of Boston, Mass.; assigned to 5th Battalion, 101st Aviation Regiment, 101st Airborne Division (Air Assault), based at Fort Campbell, Ky.; killed in action when his UH-60 Black Hawk helicopter was shot down Nov. 7 in Tikrit, Iraq.
* * * * *
Soldier from Boston killed in helicopter crash carried dulcimer
Associated Press
HOPKINSVILLE, Ky. — A member of the 101st Airborne Division who was killed in a Black Hawk helicopter crash in Iraq was a woodworker who had made a dulcimer that he carried to Iraq with him and was teaching himself to play, his wife said.
Chief Warrant Officer 3 Kyran E. Kennedy, 43, originally from Boston's West Roxbury neighborhood, was among six soldiers killed in the Nov. 7 crash on the bank of the Tigris River near Tikrit.
Kathy Kennedy said her husband probably had the dulcimer with him when the Black Hawk crashed. The instrument was important to him and provided a sense of peace in the midst of the war, she said.
The dulcimer is played by striking the metal strings with two small sticks called hammers.
Kennedy, assigned to the 5th Battalion, 101st Aviation Brigade, made the dulcimer at the couple's home on a small farm at Hopkinsville.
"He was a wonderful woodworker," Kathy Kennedy said Monday from their home.
When she last talked to her husband on the telephone Wednesday, he told her he had received a carrying case she made from black canvas and red flannel for his dulcimer. She made it for his birthday on Oct. 30.
Kyran Kennedy was on a regular rotation between Mosul and Tikrit and wanted to be able to carry the instrument back and forth with him.
Although they grew up in Boston, Kyran and Kathy Kennedy wanted to create a self-sufficient lifestyle and bought their farm after being stationed at Fort Campbell six years ago.
Along with their three children — Christopher, 11, Katie, 9, and Kevin, 3 — the couple kept a variety of animals, raised a garden and an orchard, and managed an ambitious beekeeping operation.
Nothing pleased Kyran Kennedy more than pulling weeds from the garden, his wife said.
"He absolutely loved this place. We were going to retire in Kentucky," she said.
A funeral mass for Kennedy will be scheduled later at SS. Peter and Paul Catholic Church in Hopkinsville. Kennedy, one of 10 children, will be buried at Milton, Mass., a Boston suburb.