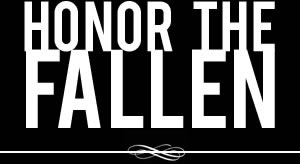 Honoring those who fought and died in Operation Enduring Freedom, Operation Iraqi Freedom and Operation New Dawn
Search Our Database
Army Chief Warrant Officer 3 Patrick W. Kordsmeier
Died April 24, 2004 Serving During Operation Iraqi Freedom
---
49, of North Little Rock, Ark.; assigned to 39th Support Battalion, 39th Brigade Combat Team, 1st Cavalry Division, Army National Guard, Hazen, Ark.; killed April 24 when mortar rounds hit his camp in Taji, Iraq.
---
CW4 Kordsmeier remembered at Arkansas funeral
By Kelly P. Kissel
Associated Press
NORTH LITTLE ROCK, Ark. — Mourners at the funeral for fallen Chief Warrant Officer Patrick Kordsmeier were told that he had the kind of faith that promised an eternal reward.
In the final funeral for four men killed in a rocket attack on the 39th Infantry Brigade in Iraq on April 24, the Rev. William Define said that Kordsmeier's death should be viewed as a natural part of life.
"Death is holy. Death is God's way of gathering his people to himself," Define told the standing-room-only crowd during a May 5 funeral Mass at St. Patrick's Catholic Church.
At death, he said, "Life is changed, not taken away."
The service, which began after a single bell tolled for 15 minutes, was conducted in Latin and included prayers not heard in that form on a widespread basis since the 1960s. Kordsmeier was a member of the St. John the Baptist Latin Mass community of North Little Rock.
Many female mourners work black lace veils. Kordsmeier's casket, which was draped by an American flag during a May 4 rosary service, was draped during the funeral Mass with a black shroud decorated with Christian symbols.
Define recounted the Gospel story of the death of Lazarus and his sister Martha's complaint that Lazarus would not have died if Jesus had been there.
In an exchange, Martha expresses belief in a resurrection on the last day, but Jesus says that he is the resurrection and that if people believe in him, they shall not die forever.
"Believest thou this?" Jesus asked Martha.
In the same way, Jesus wants all to believe, Define said.
Kordsmeier was buried at the Arkansas State Veterans Cemetery in North Little Rock.
At Tuesday's rosary service, conducted in English, family members remembered gifts that Kordsmeier had given them at Christmas and talked of how he was able to hold his only grandson, Brandon Patrick Kordsmeier, during a trip home from training during the spring.
Maj. Gen. Don C. Morrow of the Arkansas Army National Guard spoke of how he and Kordsmeier shared a love of collecting military insignia, and how it was appropriate that Kordsmeier died while attending to others in a war zone.
Kordsmeier and three others were killed in an 80mm rocket strike against the 39th at Camp Cook north of Baghdad. Another soldier was killed the same weekend when a roadside bomb exploded.
---
Family of fallen soldier celebrates as comrades return
LITTLE ROCK — The moment is there in her mind, and as a soldier's daughter she vows that she'll never forget it.
Jennifer Kordsmeier-Legate says she soaked up every minute with her father before he deployed to Iraq with the 39th Infantry Brigade in March 2004.
"I remember hugging him and listening to his heart beat and thinking this may be the last time," Kordsmeier-Legate said. "I just cling to that."
Now it's all she has to cling to.
More than 3,000 Arkansas soldiers served a year in Iraq with the 39th and most returned home last month. Chief Warrant Officer Patrick Kordsmeier was among the 22 Arkansans who have died overseas since the war started in 2003. Kordsmeier died in a mortar attack that killed three other soldiers.
As Arkansans prepared for a statewide welcome home ceremony in Little Rock on Saturday, the Kordsmeier family represents those who stand without their soldiers.
"I thought he was going to get off the bus like all the other soldiers," said Kordsmeier-Legate, 24. "I really thought he would."
But the Kordsmeiers say it's not jealousy or anger that wells in their hearts as they watch other families greet their soldiers. It's pride.
"All of our family, we're very happy to see the soldiers come home," Kordsmeier-Legate said. "It's not just about my dad. It made me feel proud of him that he served his mission."
It was a mission the 49-year-old fulltime Arkansas National Guard member had prepared for all his life, serving 32 years and working his way up to be the brigade property officer in charge of tracking all equipment, said his son, Jason Kordsmeier.
"He could have retired, but he was really fired up to go serve his country," Jason said. "He was waiting to serve his country in his war his whole career."
Patrick Kordsmeier was a man prepared for life — and death — in all ways, Jason Kordsmeier said.
The soldier knew the equipment serial numbers by heart. He promised the parents of younger soldiers that he would bring their sons back alive.
"He went to a priest about a year before and said he was afraid he was going to die over there," Jason Kordsmeier said.
But while Patrick Kordsmeier was preparing himself for the worst, he wanted to shield his three children and wife from the same. He explained that his job was administrative and that they shouldn't worry about him.
"Death didn't seriously enter our minds," Jason Kordsmeier said.
"He would draw us a circle and he would say, 'These men are guarding me and I'm in the center,"' Kordsmeier-Legate said.
And that's where the soldier was — in the center of the circle — when he was killed on April 24, 2004. Kordsmeier, along with Capt. Arthur L. Felder, Staff Sgt. Billy J. Orton and Staff Sgt. Stacey C. Brandon, died when enemy fire struck the 39th's base at Camp Cooke in Taji, north of Baghdad. They had been in Iraq about 3 1/2 weeks.
"We didn't have time to send him anything," Kordsmeier-Legate said
Jason Kordsmeier said he was driving and talking with his mother on his cell phone when three military officers came to her door.
"My first reaction was he had a heart attack," Jason said. "He would say sometimes that the weight of the world was on his shoulders. My mom was crying 'What happened to my husband?' They were telling her to hang up the phone."
The son said he started praying and called his mother back. She answered and said "He's gone," Jason Kordsmeier recalls.
"I tried to make it to a friend's house. I just collapsed on the floor. I was just crying and just shaking because he just meant so much to me. I appreciated him so much," he said.
Jennifer Kordsmeier-Legate said she kept checking her e-mail with hopes that there would be a message there from her father.
"It's hard for me to think of him not walking in the door, not coming to dinner, not seeing my kids grow up," she said.
But when she didn't get her birthday card this year and now, with this spring's soldier homecomings, it's starting to sink in, she said.
"The soldiers coming home and him not being a part of that, there is no longer that deep denial in your head that says he's still in Iraq," she said.
Jason Kordsmeier's grief still shows more than a year later. He says he sold his Chevrolet Cavalier because he couldn't stand to drive it anymore. He and his dad rode in it to eat what would be their last meal together at a Wendy's near Fort Polk, La., where Kordsmeier was training before he was deployed.
A picture of Patrick and Jason Kordsmeier graces the 29-year-old's cell phone and he talks about wanting to fish with his father.
"I wanted him to tell us war stories," Jason Kordsmeier said. "I was so looking forward to that.
"I keep an e-mail he sent my uncle that said "Don't worry about me buddy. If it's my time to go, it's my time to go. My life's in God's hands," Jason said, reciting the note from memory.
Jason's goal is to talk to the other soldiers and medics who were there when his father died, to find out what Patrick Kordsmeier said.
"I'm still trying to figure out all the words he said," Jason said. "The reason I'm looking for words? I'm just looking for something to hold on to. I guess I'm trying to be there with him at that hour. I hate that he was there alone without us."
The Kordsmeier family had a going-away party for Patrick at the Knights of Columbus Hall in North Little Rock, just about two months before his funeral. The funeral luncheon was in the same building.
Kordsmeier is buried at Camp Robinson, just over the hill from where he grew up.
Jason Kordsmeier counts himself lucky to have had his father so close to home. Jennifer Kordsmeier-Legate says she doesn't count on the physical as much as her moments with her father: fishing at Camp Robinson when she was a teenager or him attending her senior college presentation.
She remembers the little things.
"He would smile effortlessly," she said. "There were little ways about him that would make me laugh. This man was my father. A lot of people don't have a father like that."
— Associated Press