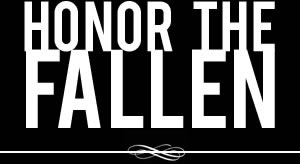 Honoring those who fought and died in Operation Enduring Freedom, Operation Iraqi Freedom and Operation New Dawn
Search Our Database
Army Chief Warrant Officer 3 William I. Brennan
Died October 16, 2004 Serving During Operation Iraqi Freedom
---
36, of Bethlehem, Conn.; assigned to the 1st Battalion, 25th Aviation, 25th Infantry Division (Light), Wheeler Army Air Field, Hawaii; killed Oct. 16 when his OH-58D Kiowa Warrior helicopter apparently collided with another OH-58D helicopter and crashed in Baghdad. Also killed was Capt. Christopher B. Johnson.
---
Helicopter pilot from Bethlehem killed in Iraq
Associated Press
WOODBURY, Conn. — From the time William Brennan was a boy, he wanted nothing more than to fly.
He got his dream as pilot of an Army helicopter. He died in the cockpit, when his helicopter went down Saturday over Baghdad.
His brothers and sisters Monday remembered Brennan as an outgoing, friendly, somewhat wacky guy who was proud of his Army service.
"He was very adamant that he was doing the right thing," said his sister-in-law, T.J. Brennan.
Chief Warrant Officer William Brennan, 36, who sometimes went as "Will," was the youngest of seven children born to a Bethlehem family that is well-known in the area for running the Curtis House, a Colonial-era inn and restaurant in nearby Woodbury.
He leaves behind his wife, Kathy, with whom he served in the Army in Bosnia, and two daughters, 4-year-old Katelin and 2-year-old Cassidy. They live in Hawaii, where Brennan was stationed.
Brennan's siblings remember him as fun-loving. He liked to ride his bicycle with the family cat, Ralph, on his head. He took care of goats for a 4-H project and played lacrosse and other sports.
When he was older, his many nieces, nephews and cousins called him "Uncle Buck," after the sloppy but lovable character in the John Candy film.
He also was the kind of guy who made friends wherever he went. A quick trip to the store might take hours, because of all the buddies he would encounter on the way.
Military service runs in the Brennan family. William Brennan was named after a cousin, who also was a helicopter pilot during the Vietnam War. An uncle was a bomber pilot in World War II and Korea.
His father, who was a commander in the Navy, died when William Brennan was 3.
He graduated from Roman Catholic schools in the Waterbury area, then studied at a community college, but a pilot's life was his dream, said his brother, Nicholas Brennan.
"He just wanted to fly," he said.
William Brennan joined the National Guard and Reserves and applied to Army flight school. He almost didn't make it — an Army bureaucrat spilled coffee on his first application and threw it away.
Army flight school eventually took him in, and Brennan studied up on various kinds of helicopters to figure out which ones he wanted to fly most, his sister-in-law recalled.
The Pentagon is investigating the cause of his helicopter crash.
On Monday, they said that Brennan's helicopter, an OH-58D, collided with another helicopter piloted by Capt. Christopher B. Johnson, 29, of Excelsior Springs, Mo. They both were assigned to the 1st Battalion, 25th Aviation, 25th Infantry Division (Light), based at Wheeler Army Air Field in Hawaii.
In letters e-mailed to his relatives, Brennan spoke about the daily goings-on of his service and the respect he felt for the Iraqi people, who he said had suffered under Saddam Hussein and were grateful for American aid.
In an Easter letter to his sister, Briana Wall, Brennan spoke more privately of his fears, but he wanted to keep these feelings secret from his wife, so she would not worry, his sister said.
"I say a hell of a lot of prayers before getting into the aircraft, and after getting down," he wrote. "It is not the fear of death that weighs me down, it is the feeling of not being there for my three girls."
"There is a very real chance that something bad could happen and they would never know me," he wrote.
Brennan met his wife at a Super Bowl party, his brother recalled. Kathy Brennan was in the infantry. They were both stationed at Fort Drum, N.Y., and shipped out together for Bosnia. While overseas, she learned she was pregnant with their first daughter and was discharged.
Besides his work in Bosnia and Iraq, Brennan also flew surveillance helicopters around New York City after the Sept. 11, 2001 terrorist attacks. He brought a camera with him on every flight and took amazing pictures of the Statue of Liberty and other landmarks, T.J. Brennan said.
"I am so glad I keep a journal," he wrote to his family in September. "I think it might make a good book someday."