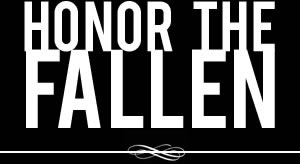 Honoring those who fought and died in Operation Enduring Freedom, Operation Iraqi Freedom and Operation New Dawn
Search Our Database
Army Chief Warrant Officer 4 David R. Carter
Died August 6, 2011 Serving During Operation Enduring Freedom
---
47, of Centennial, Colo.; assigned to 2nd Battalion, 135th Aviation Regiment (General Support Aviation Battalion), Colorado National Guard, Aurora, Colo.; died Aug. 6 at COP Sayed Abad, Wardak province, Afghanistan, of wounds suffered when the CH-47 Chinook helicopter in which he was riding was shot down.


---

'He was our American hero'

The Associated Press

Chief Warrant Officer 4 David Carter, 47, of Aurora, Colo., was a man of faith who was "somebody you could count on."

Yolanda Levesque, a neighbor speaking for the pilot's family after his Aug. 6 death, called Carter an outstanding father, "a true Christian" and a patriot.

"He was our American hero," Levesque said, struggling to keep her composure while reading from a statement at a news conference.

Carter was a full-time Guardsman and an instructor pilot. He was a skilled aviator with more than 700 hours of combat flying time, Army Col. Chris Petty said.

Carter was one of two pilots flying the Chinook CH-47D on Saturday when it was shot down by a rocket-propelled grenade fired by an insurgent.

He had a passion for training young aviators, Petty said, and leaves behind "much more than dozens" of new pilots he taught.

"There's a big hole in our organization today," Petty said.

Maj. Gen. H. Michael Edwards said Carter was "somebody you could count on."

"Every time you needed a launch, a helicopter for a state mission, Dave Carter was there," Edwards said.

Carter is survived by his wife, Laura, and two children, Kyle and Kaitlen. David and Laura Carter were set to celebrate their 25th wedding anniversary in December.

Carter's sister-in-law Marie Krizanovic described him as a "gentle-souled person."

"Happy-go-lucky, gentle-natured," Krizanovic said. "He had a very strong spiritual faith. He loved flying."


---

Pilot's body returns to Colo. after Afghan crash

The Associated Press

DENVER — The body of a National Guard pilot was returned to Colorado on Wednesday after he was among 38 people killed in a helicopter crash in Afghanistan.

David R. Carter's flag-draped casket was flown to Buckley Air Force Base in the Denver suburb of Aurora. His wife and two children and other mourners stood silently in a hangar as pallbearers carried the casket from a transport plane to a hearse.

The hearse then drove away, its route on the base lined by thousands of uniformed military personnel.

Col. Chris Petty, who worked with Carter both in Colorado and Iraq, called the show of respect heart-warming.

"We're part of one big family," he said. "Thank God this doesn't happen very often."

Carter, 47, was a chief warrant officer 4, a full-time Army National Guardsman and an instructor pilot. He lived in Aurora. He was one of two pilots aboard the Chinook helicopter that went down Aug. 6, apparently when it was shot down by insurgents.

The crash is under investigation. The dead included 17 Navy SEALs, five Navy special operations troops who support the SEALs, three Air Force airmen, a five-member Army air crew that included Carter, seven Afghan commandos, an Afghan interpreter and a military dog.

All but two of the SEALs were from SEAL Team 6, the unit that killed Osama bin Laden in Pakistan, although military officials have said that none of the crash victims participated in that mission.

People who worked with Carter said they weren't surprised he was chosen to co-pilot the helicopter carrying the elite SEAL team.

He was "one of the top-trained pilots in Colorado" and could fly Cobra, Huey and CH-47 helicopters, Petty said earlier this month.

"Nobody felt any timidity getting in the back of his aircraft," Petty said.

Carter came to Colorado from the Kansas Army National Guard in May 1988, a year after he earned his bachelor's degree from Fort Hays State University in Hays, Kan.

He had logged more than 4,000 flight hours, including 700 in combat. Carter served in Iraq in 2006 and 2007.

This past May, he met Gov. John Hickenlooper at a send-off party for his latest tour in Afghanistan. Carter traveled to Fort Hood, Texas, and had probably been in Afghanistan for 10 to 14 days before he died "doing something he believed in," Petty said.

On Friday, Carter's family will hold a memorial service at Easter Hills Community Church in Aurora. Interment will follow at Grandview Cemetery in Fort Collins.

Carter is survived by his wife, Laura, and two children, Kyle and Kaitlen. The family has asked for privacy and has not commented publicly about Carter's death.

The family has set up a college fund for Kyle and Kaitlen at 1stBank.


---

Fallen pilot remembered as family man

By Dan Elliott
The Associated Press

AURORA, Colo. — A Colorado National Guard pilot killed in Afghanistan was remembered as a loving family man and a skilled aviator who was so determined to fly that at age 10 he jumped off the roof while flapping homemade wings.

Hundreds of people gathered Aug. 19 at Eastern Hills Community Church in the Denver suburb of Aurora to remember the life and death of Chief Warrant Officer 4 David R. Carter, who was among 38 people killed when a Chinook helicopter crashed Aug. 6 in Afghanistan. The Defense Department says it was apparently hit by an insurgent's rocket-propelled grenade.

Carter was one of two pilots on the flight. The dead included 30 Americans, making it the single deadliest loss for U.S. forces in the nearly decade-long war. An investigation is under way.

Carter, 47, was a full-time National Guard instructor pilot. His home station was the Army Aviation Support Facility at Buckley Air Force Base.

Pastor Shawn Sikkeman related Carter's early attempt to fly, reading from an account written by Carter's mother, Elsie Carter, who sat with other family members near the front of the church auditorium.

She didn't say if he was hurt. She closed her story with, "I love you, son. Fly with the angels."

Carter's wife, Lauren, and children, Kyle and Kaitlen, described his love, affection and encouragement as a husband and father.

"I'm so very grateful for having him for the time that I have," Kaitlen said.

Gov. John Hickenlooper and Maj. Gen. Michael Edwards, adjutant general of the Colorado National Guard, attended. Hickenlooper spoke, praising Carter's commitment.

"The deaths of David and 29 other American servicemen is a tragic reminder that that commitment, that last full measure, can lead to death," Hickenlooper said.

Six Army pallbearers in dress blue uniforms carried Carter's flag-covered casket into the church and then carried it out to a waiting hearse when the service was over. The procession then drove north to Fort Collins for the burial.

Electronic signboards along the route flashed the message, "Today we honor CW4 Dave Carter."

A horse-drawn hearse carried Carter's casket into Grandview Cemetery. As the graveside service ended, a Chinook helicopter flew overhead in tribute, the Fort Collins Coloradoan reported.