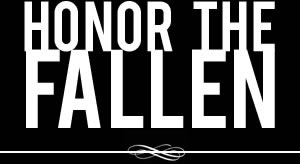 Honoring those who fought and died in Operation Enduring Freedom, Operation Iraqi Freedom and Operation New Dawn
Search Our Database
Army Chief Warrant Officer 2 Travis W. Grogan
Died November 27, 2004 Serving During Operation Enduring Freedom
---
31, of Virginia Beach, Va.; assigned to 3rd Squadron, 4th Cavalry Regiment, 25th Infantry Division (Light), Schofield Barracks, Hawaii; killed Nov. 27 when the contract aircraft in which he was riding crashed in Bamian, Afghanistan. Also killed in the crash were Lt. Col. Michael J. McMahon and Spc. Harley D.R. Miller.
* * * * *
Moore man among those killed in Afghan plane crash
Associated Press
OKLAHOMA CITY — The last time Wilma North talked to her grandson, Chief Warrant Officer 2 Travis W. Grogan, he was in good spirits but wished the Thanksgiving meal he had eaten included some of her salad.
The 31-year-old died the next day when the airplane he was in crashed into mountainous terrain near Bamian, Afghanistan. Two other soldiers and three civilians also died.
Grogan wasn't supposed to be in the aircraft, but took the trip when a logistics meeting was canceled, North said.
"We're Christians, and we believe our days are numbered before we were born and if that was his day to die, it didn't matter where he was," she said. "He could be sitting on the sofa watching TV, so it didn't matter."
The Pentagon on Wednesday confirmed that the remains of Grogan; Lt. Col. Michael J. McMahon, 41, of Connecticut; Spc. Harley D. Miller, 21, of Spokane, Wash., and those of three civilian crew members had been found aboard the plane.
The fixed-wing CASA 212 plane went down Saturday, but search efforts were complicated by bad weather and difficult terrain, said military spokesman Maj. Mark McCann.
Grogan, McMahon and Miller were assigned to Schofield Barracks in Hawaii.
Lawton military personnel notified Grogan's relatives on Saturday that Grogan was missing. The military spotted the downed plane on Monday, and the family was optimistic after learning the aircraft looked intact.
"Those things we considered good news," North said. "... Then the men came out again yesterday (Tuesday) and told us that no, they were all dead. They were strapped in their seats and they were all dead."
Grogan, who leaves behind a wife, a 6-year-old daughter, a 2-year-old son, comes from a long line of military men.
North said Grogan's great-great-great grandfather lost an eye during the Civil War.
* * * * *
Oklahoma soldier killed in Afghanistan laid to rest
OKLAHOMA CITY — A soldier who lost his life in Afghanistan was remembered Thursday as a father, son and husband who will be greatly missed.
Friends and family of Chief Warrant Officer Travis Grogan listened as Dr. Kevin Clarkson read a poem by Larry Adams about Grogan's sacrifice.
"I was your son. I was your husband. I was your daddy, and I loved you very much," the poem read. "But, I was a soldier. And I died on a battlefield far away so that you could be safe and free, because I love you."
"That says very well what we honor today," Clarkson, who officiated at Grogan's funeral at the First Baptist Church in Moore, said.
Grogan, a 31-year-old Army helicopter pilot, died Nov. 27 when the airplane he was in crashed near Bamian, Afghanistan.
During Grogan's service, a photo presentation was shown of him playing with his two children, Ashley, 6, and Austin, 2. The slideshow also included pictures of Grogan's wedding to his wife, Tracy.
His love of swimming led to a position in the Navy as a search-and-rescue swimmer. Later, he became interested in flying and transferred to the Army to become a pilot.
Grogan, the third Oklahoman killed while serving in Afghanistan as part of Operation Enduring Freedom, was buried at Fort Sill National Cemetery.
— Associated Press