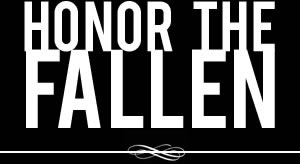 Honoring those who fought and died in Operation Enduring Freedom, Operation Iraqi Freedom and Operation New Dawn
Search Our Database
Army Col. Brian D. Allgood
Died January 20, 2007 Serving During Operation Iraqi Freedom
---
46, of Colorado Springs, Colo., assigned to the 30th Medical Brigade, European Regional Medical Command, Heidelberg, Germany; died in Baghdad on Jan. 20 when the UH-60 Black Hawk helicopter he was in crashed. Also killed were Staff Sgt. Darryl D. Booker, Sgt. 1st Class John G. Brown, Lt. Col. David C. Canegata, Command Sgt. Maj. Marilyn L. Gabbard, Command Sgt. Maj. Roger W. Haller, Col. Paul M. Kelly, Staff Sgt. Floyd E. Lake, Cpl. Victor M. Langarica, Capt. Sean E. Lyerly, Maj. Michael V. Taylor and 1st Sgt. William T. Warren.
* * * * *
Top medical officer killed in Iraq helicopter crash
OKLAHOMA CITY — The top medical officer for U.S. troops in Iraq was among the 12 people killed when a Black Hawk helicopter crashed near Baghdad this weekend, a family member said.
Col. Brian D. Allgood, 46, had been serving in Iraq for about six months before the Jan. 20 crash, said his uncle, Dr. Richard Allgood of Lawton, Okla. A Colorado Springs, Colo., native, Allgood graduated from Air Academy High School in 1978.
Pentagon officials confirmed his death Jan. 24.
"Brian was a wonderful human being," his mother, Cleo Allgood of Colorado Springs, told The (Colorado Springs) Gazette. "He was a wonderful brother, son, husband and father. He just was a giving person who served his country."
Richard Allgood said his nephew graduated from the U.S. Military Academy in 1982 and from the University of Oklahoma Medical Center four years later. After that, he completed his residency at Fort Sam Houston in San Antonio and continued his career in the military.
"He just really was a wonderful young man," Allgood said. "I think that he always wanted to be in the military, and I think that's what he thought his life and function was going to be. I think he did it willingly. I don't think he had any reservations about what he was doing."
Allgood's death was first reported Jan. 23 by The Oklahoman on its Web site, NewsOK.com.
"My brother, who is his father and lives in Colorado, called me Sunday and said that he had been killed in Iraq. The information that I received is they were apparently shot down by a missile while in a helicopter," Allgood said.
The military said 12 soldiers were killed Jan. 20 in a helicopter crash in Diyala province northeast of Baghdad and that an investigation continues into whether a shoulder-fired weapon caused the crash.
In more than two decades in the military, Allgood said his nephew had parachuted into Panama and had served as the commanding officer of the hospital at West Point. He was the commanding officer of medical facilities in Korea for two years before being sent to Iraq, his uncle said.
"He was over all the hospitals and all the medical staff and all the facilities in Iraq," Allgood said.
Brian Allgood was mentioned last August in a USA Today article on how additional training had led to a drop in heat-related deaths by U.S troops in Iraq.
Brian Allgood's wife and son were living in Germany, where he was due to be stationed in July, Allgood's uncle said. He also had one brother and one sister.
His father and both of his uncles served in the armed forces in Vietnam.
"He was the third-generation Allgood to go to OU medical school," Allgood said. "He was very athletic in school, and I think that's where he got his interest in orthopedic surgery. He really liked the outdoors, fishing. He was a big OU fan. Apparently he was very well respected."
— Jeff Latzke, The Associated Press