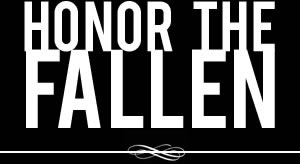 Honoring those who fought and died in Operation Enduring Freedom, Operation Iraqi Freedom and Operation New Dawn
Search Our Database
Army Command Sgt. Maj. Benjamin Moore Jr.
Died April 24, 2009 Serving During Operation Iraqi Freedom
---
43, of Waycross, Ga.; assigned to the 2nd Battalion, 27th Infantry Regiment, 3rd Brigade Combat Team, 25th Infantry Division, Schofield Barracks, Hawaii; died April 24 at Contingency Operating Base Speicher, Iraq, of injuries sustained in a noncombat-related incident.
---
Schofield soldier known for wisdom
By William Cole
Honolulu Advertiser
Command Sgt. Maj. Benjamin Moore Jr. was the senior enlisted man in his battalion in Iraq, and he was the "lifeline" of his large family back in Georgia, his sister said.
Moore, 43, an Army veteran of 26 years with service in South Korea, Germany, Saudi Arabia, Kuwait and Iraq, died Friday at Contingency Operating Base Speicher in northern Iraq of non combat related injuries, the Army said.
With Moore's death, three Schofield Barracks soldiers with the 3rd Brigade have died from non combat causes since the 3,500-soldier unit deployed in October and November. Three other soldiers with the brigade have died in combat.
Moore was the "baby" of the family of 10 sisters and five brothers, said one of those sisters, Teresa Brakes.
"He's the glue that held the family together when we used to go through crises and stuff," said Brakes, who lives in Waycross, Ga. "He was the one that we went to and he would sit down and put it to us in a way we could understand, and just give us good advice. And the advice that he gave us, it was usually the right thing to do."
Moore, known as "Benny" to Brakes, was the youngest of the siblings, but his maturity left others looking to him for guidance, Brakes said.
Her brother was married and has two sons and a daughter, Brakes told The Advertiser in a phone interview yesterday. One of those sons is in the military, she said. Moore's wife, Mary, also is a Schofield Barracks soldier.
Moore was interested in photography, and he liked to give slide shows at family reunions in Georgia, Brakes said.
Accolades for Moore came in one after the other to www.legacy.com, which allows readers to offer condolences.
"I enjoyed all moments with you. Your wisdom and advice helped me more than once. May you rest in peace," Schofield soldier Staff Sgt. Reag Wood wrote on the Web site.
"My prayers go out to the Moore family. CSM Moore inspired me to become a better (noncommissioned officer) and person. He will always be remembered," added Staff Sgt. Dirrick Jennings, also a Schofield soldier.
Moore was with the 2nd Battalion, 27th Infantry "Wolfhounds."
The circumstances surrounding his death are under investigation, the Army said.
Non combat deaths can be the result of natural causes, vehicle or other accidents, friendly fire, homicide or suicide.
Brakes said the Army hasn't provided any information about what happened to her brother.
"They are not telling us anything," she said. "They haven't even released the body yet."
Brakes said Moore was a "strong-willed" person who loved life and his family.
He loved the Army "and he recommended it to anyone," his sister said. "His whole talk was the service."
He had served in Operations Desert Storm in 1991, she said. Moore earned 55 medals over his 26-year career, including a Bronze Star with Valor, the Army said.
In the February edition of the Wolfhounds newsletter to families, Moore said his wife was receiving chemo-therapy for cancer, and he asked that those back home keep her in their hearts.
In addition to the three non combat deaths, Schofield's 3rd Brigade also has had three deaths in combat.
The latest of those was Spc. Michael J. Anaya, 23, who also was a Wolfhound. Anaya died on April 12 when a roadside bomb detonated near his vehicle, the last in a convoy.
Battalion commander Lt. Col. Raul Gonzalez said in a letter back home that Pfc. Brendan Marracco sustained "grievous injuries" in that attack and was fighting for his life, and Sgt. Justin Minisall was seriously injured, but was expected to fully recover.
---
Moore was one of 18 children
The Associated Press
Even as a child, Benjamin Moore Jr. was the one his 17 siblings trusted and relied on for help no matter what the situation.
"Benny was the baby of the bunch of us," said one of his sisters, Teresa Brakes. "But he was the one we all went to. He was our mediator, our peacemaker."
Moore, 43, of Waycross, Ga., died April 24 of wounds suffered from non-combat incident in Salah ad Din province. He was assigned to Schofield Barracks.
An expert infantryman, Moore earned 55 medals, including a Bronze Star with Valor, during his nearly 26-year career, with overseas service in Korea, Germany, Saudi Arabia, Kuwait and Iraq.
Brakes said her brother could be "outspoken and strong-willed" but he was never mean. His decision to enlist immediately after graduating from high school in 1983 exemplified that determination.
"The Army was his life. It was something he always wanted. His motto was: 'Go Army, Stay Army.' He would do programs and work with youth when he came home on leave, and that is what he would always tell them," Brakes said.
He is survived by his wife, Mary; a daughter, Krystal; and two sons, Marcellus and Benjamin III.