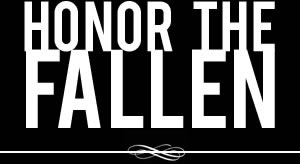 Honoring those who fought and died in Operation Enduring Freedom, Operation Iraqi Freedom and Operation New Dawn
Search Our Database
Army Command Sgt. Maj. Cornell W. Gilmore I
Died November 7, 2003 Serving During Operation Iraqi Freedom
---
45, of Baltimore, Md.; assigned to the Judge Advocate General Office, Headquarters Department of the Army, Pentagon; killed in action when a UH-60 Black Hawk helicopter went down on Nov. 7 in Tikrit, Iraq.
---
Soldier killed in Iraq had Lacey ties
By Christian Hill
The Olympian
OLYMPIA, Wash. — The last song Command Sgt. Maj. Cornell Gilmore sang to the congregation at a Fort Lewis chapel was "Lord, Send Me, I'll Go."
The hymn was a favorite of Gilmore's that spoke of his commitment to God and country. It was appropriate because Gilmore, who directed the male chorus at Four Chaplains Memorial Chapel, and his family were leaving Lacey for Baltimore and a new military assignment at the Pentagon.
"He was ready for anything that could have happened," said Michelle Greene, who attended the church.
Gilmore's voice was among six silenced when their UH-60 Black Hawk helicopter crashed in Iraq near Tikrit on Friday. Investigators haven't determined whether it was mechanical problems or a rocket-propelled grenade that downed the aircraft.
Gilmore, 45, was more than a top-notch soldier and community member, said those who knew him when he was based at Fort Lewis and living in Lacey. He was a model family man who loved life and transferred that enthusiasm to everyone he met.
"He was just down-to-earth," said Greene's husband, Jimmy, a sergeant first class at Fort Lewis. "Anyone could approach him. He was a soldier's soldier. He always had that smile. He was always in a good mood."
Gilmore earned a bachelor's degree in sociology with a minor in criminal justice at the University of Maryland in 1980 and enlisted in the Army in October 1981.
Before coming to Fort Lewis, Gilmore was in the Gulf War and saw duty in Germany and Hawaii.
He served as chief of enlisted soldiers in the Judge Advocate General Corps at Fort Lewis. At the time of his death, Gilmore, a native of Baltimore, was sergeant major of the JAG Corps and chief adviser to the judge advocate general for enlisted issues.
"He was a dynamic leader, an inspirational leader," Jack Nevin, a Pierce County District Court judge and Army Reserve colonel who worked with Gilmore at Fort Lewis, told The Associated Press.
"He cared desperately about taking care of soldiers, not only soldiers in the JAG Corps, but the ability of JAG to take care of all military members," Nevin said. "He died doing what he liked doing best, which was going out in field and meeting with our young soldiers."
After the Pentagon assignment, he became a minister of music at Shiloh Christian Church in Stafford, Va., his wife, Donna Gilmore, said Monday.
"He lived and died doing what he loved best — being with soldiers," Gilmore told The Associated Press. She was unavailable for comment Tuesday.
Both of their children attended Timberline High School when the family lived in Lacey.
Their daughter, Dawnita, graduated in 2002. She's enrolled at Johnson C. Smith University in Charlotte, N.C.
His son, Cornell, excelled at choir and theater. The younger Gilmore was selected to the All-State Choir in 2000 and was tapped for the lead role in a Timberline Theatre Co. production of "Fiddler on the Roof" last year. He's enrolled at St. Augustine's College in Raleigh, N.C.
The couple was actively involved in the Thurston Group of Washington State, a Lacey-based organization that works to secure educational opportunity for young people.
Founder Larry Jenkins met the Gilmores when he picked up their children as a bus driver for North Thurston Public Schools.
The Gilmores would help organize visits by collegiate recruiters, invite them over for dinners and serve as their chauffeur, he said.
Jenkins recalled one visit that kept Gilmore very busy.
"He was the one that carried all the bags," he said. "They made like four trips to the airport that day."
Gilmore and his children also performed at the group's gospel jubilee during recruitment week held in early February.
"They had very, very lovely voices," Jenkins said.
Gilmore's wife was Timberline's Parent of the Year in 2002, Principal Dave Lehnis said.
"He was devoted to his family and he and his wife raised two outstanding children, and he obviously was committed to his profession," he said. "Just seeing him, he was a professional."
The high school honored Gilmore's memory during a Veterans Day assembly held Monday.
"It brought the war closer to home," said Kristina Wilkinson, a social studies teacher at Timberline. "We had someone in our student body that was truly affected."
Matt and Keri Holland, who live next to their former rental near Thornbury Park, remembered Gilmore as quiet and considerate.
The neighbors often would shoot the breeze about Matt Holland's carpentry business and their children.
"He said he would have his kid mow" their yard, he said. "But he always mowed."
Keri Holland said Gilmore's wife was excited about the prospects of buying a house and living closer to friends and family.
"They emptied their entire freezer and fridge into ours when they left," she said. "They didn't want to waste anything."
Like many around Fort Lewis and Lacey, the couple was saddened by news of Gilmore's death.
"Sure brings the war home when you actually know someone," Matt Holland said.
The Associated Press contributed to this report.