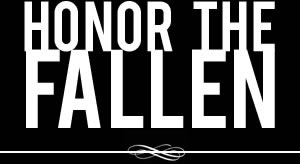 Honoring those who fought and died in Operation Enduring Freedom, Operation Iraqi Freedom and Operation New Dawn
Search Our Database
Army Command Sgt. Maj. Jerry L. Wilson
Died November 23, 2003 Serving During Operation Iraqi Freedom
---
45, of Thomson, Ga.; assigned to 1st Battalion, 502nd Infantry Regiment, 2nd Brigade 101st Airborne Division (Air Assault), based in Fort Campbell, Ky.; killed Nov. 23 when hostile forces attacked the vehicle in which he was riding in Mosul, Iraq.
---
Family, friends share memories of Georgia soldier
By Lori Johnston
Associated Press
THOMSON, Ga. — Family, friends and soldiers remembered Command Sgt. Maj. Jerry L. Wilson on Dec. 3 as a mentor with a dominating presence.
At least 500 people crowded into the Springfield Baptist Church in Thomson for Wilson's funeral. At least 100 of those in attendance were uniformed soldiers.
Wilson, 45, and another soldier — Spc. Rel A. Ravago IV, 21, of Glendale, Calif. — were killed Nov. 23 when their vehicle was attacked in Mosul. Initial reports said the two were pelted with concrete blocks, but the Army has said there was no evidence the men were beaten after their vehicle was shot and crashed into a wall.
Wilson is survived by two sons, a granddaughter, a sister and his mother.
During the funeral people laughed, cried and shouted "Amen" after friends, family and fellow soldiers shared stories about Wilson.
At the front of the church, the coffin was draped with the American flag and surrounded by bouquets of red and white carnations and yellow daisies.
Wilson's son, Mantrell Wilson, read a poem about his dad. "Many have lost a friend, society has lost a good man. He was a wonderful father and also an irreplaceable friend," he said.
Lai Ling Jew, a producer for NBC News who was embedded in Iraq with Wilson, said, "He was a great man, someone I see as a consummate gentleman with the physique of a gladiator."
She and some soldiers said Wilson had a contagious smile and a gentleness like none other. Others remembered him as being a mentor.
"If there's somebody in the military better at being a coach and mentor than Command Sgt. Maj. Wilson, I haven't met him," said Sgt. 1st Class Julius Chambers. Wilson was Chambers' platoon sergeant.
"I will never forget that smile or his selflessness," said Jew, crying.
Groups of people lined the road as the funeral procession passed, standing with their hands over their hearts or waving American flags.
One person held up a sign that read: "American soldier, American hero."