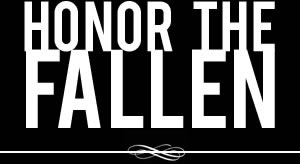 Honoring those who fought and died in Operation Enduring Freedom, Operation Iraqi Freedom and Operation New Dawn
Search Our Database
Army Command Sgt. Maj. Roger W. Haller
Died January 20, 2007 Serving During Operation Iraqi Freedom
---
49, of Davidsonville, Md.; assigned to the 70th Regiment, Regional Training Institute — Maryland, Maryland Army National Guard, Reisterstown, Md.; died in Baghdad on Jan. 20 when the UH-60 Black Hawk helicopter he was in crashed. Also killed were Col. Brian D. Allgood, Staff Sgt. Darryl D. Booker, Sgt. 1st Class John G. Brown, Lt. Col. David C. Canegata, Command Sgt. Maj. Marilyn L. Gabbard, Col. Paul M. Kelly, Staff Sgt. Floyd E. Lake, Cpl. Victor M. Langarica, Capt. Sean E. Lyerly, Maj. Michael V. Taylor and 1st Sgt. William T. Warren.
* * * * *
High-ranking Md. National Guard soldier killed in Iraq
BALTIMORE — A high-ranking soldier in the Maryland Army National Guard who taught classes at the guard's training academy at Camp Fretterd was one of 12 soldiers killed when a Black Hawk helicopter crashed northeast of Baghdad, family members said Jan. 23.
Command Sgt. Maj. Roger W. Haller, 49, of Annapolis, was the top-ranked enlisted man in the guard's Headquarters 70th Regiment (LDR), a leadership training unit. He was commandant of the noncommissioned officers' academy, which trains soldiers in a variety of disciplines, including ethics, personnel management and military history.
His family was notified the evening of Jan. 21 that he was killed in the previous day's crash, said his daughters, Morgan Haller and Kathryn Haller, both of Cambridge.
A spokesman with the Maryland National Guard confirmed Haller's death Jan. 24, although the Defense Department had not yet announced it.
Haller worked in construction and as a plumber before returning to the guard full-time.
After the Sept. 11 attacks, he begged his superiors to deploy him overseas, Morgan Haller said in a phone interview from her mother's home. Finally, he was sent shortly after Thanksgiving 2006 to Afghanistan, she said.
"He was so excited. He still asked us if it was OK. I said, 'It's something you love, I'm not going to tell you no,'" Morgan Haller said. "We knew what the consequences were in him being over there. When you grow up in a military life your whole life, you know those things can happen, and you're better prepared for it than most people."
Haller's son, Sgt. Daniel Haller, 22, served tours in Afghanistan and Iraq and came home shortly before his father was deployed, Morgan Haller said.
Morgan and Kathryn Haller said they knew little about how their father died. A Pentagon official has said there was evidence in the wreckage that a surface-to-air missile may have shot down the helicopter. U.S. military officials in Baghdad have not confirmed that, and an investigation into the crash continues.
Haller's daughters did not know why their father was aboard the helicopter or why he traveled to Iraq after being deployed to Afghanistan. He was never very talkative about his assignments.
"He just said he was going over there to fix other people's messes, and that's about it," Morgan Haller said. "He always went to places to fix other people's problems."
Haller served in the National Guard for about 24 years, his daughters said — longer than either of them have been alive. He rode Harley-Davidson motorcycles and taught his son and daughters how to hunt and fish, Morgan Haller said.
"He never saw it as, 'My little girl can't shoot a gun, and she has to dress in dresses,' because that's not me," said Morgan Haller, 21.
He also loved to travel and took his youngest daughter on several summer vacations.
"Every summer, we would go to a different place," said Kathryn Haller, 17, a high school senior. "Wherever we went, we would always collect martini glasses."
When he told her he was going to Afghanistan, "I told him he should go and have fun and take pictures," Kathryn Haller said.
Haller was divorced from his children's mother, Sandy Hockman, of Cambridge.
The family was told Haller would be eligible for burial at Arlington National Cemetery.
— Ben Nuckols, The Associated Press