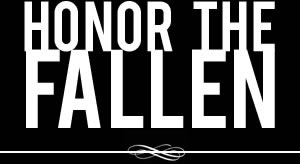 Honoring those who fought and died in Operation Enduring Freedom, Operation Iraqi Freedom and Operation New Dawn
Search Our Database
Army Cpl. Alexandre A. Alexeev
Died May 28, 2007 Serving During Operation Iraqi Freedom
---
23, of Wilmington, Calif.; assigned to 6th Squadron, 9th Cavalry Regiment, 3rd Brigade Combat Team, 1st Cavalry Division, Fort Hood, Texas; died May 28 in Abu Sayda, Iraq, of wounds sustained when their vehicle was struck by an improvised explosive device. Also killed were 1st Lt. Kile G. West, Sgt. Anthony D. Ewing, Cpl. Zachary D. Baker and Cpl. James E. Summers.
---
Wilmington soldier killed in Iraq wanted to be U.S. citizen
The Associated Press
LOS ANGELES — Army Cpl. Alexandre "Sasha" Alexeev assured family and friends two weeks ago he'd return from Iraq unscathed.
"He called and said, 'Don't worry guys, I'll come back,' " family friend Alina Ortega said. "He said, 'Nothing is going to happen for the next two or three days. No missions.' They didn't need to leave the post."
The following day he was on a rescue mission when a roadside bomb exploded, killing the 23-year-old Wilmington soldier and four others in the military vehicle.
"Nobody believes it's happening," Ortega said. "We don't believe it's him. We believe it's some mistake or something. But we got the phone call and they did a DNA test and they have fingerprints."
Alexeev, who moved from Moscow to the U.S. in 1999, loved hockey, swimming, music and dancing. He graduated from Hawthorne High School then enrolled in computer courses and moved to Wilmington. He joined the Army two years ago.
Alexeev wanted to be a U.S. citizen and military service would speed up the process. His mother, a veteran of the Russian air force, was scheduled to become a citizen in August.
Papers making Alexeev a U.S. citizen arrived Tuesday at his mother's Moreno Valley home.
"He wanted to continue his education when he finished" and was pointing toward a career as a pilot or a police officer, his mother Elena said. "He was very brave."
"He did it because he wanted to grow up. He wanted to be a real man. He wanted to prove to his family that he could do something. He wanted to be independent," Ortega said.
Alexeev deployed six months ago with the Fort Hood, Texas, 6th Squadron, 9th Cavalry Regiment, 3rd Brigade Combat Team, 1st Cavalry Division.
A funeral will be held at 10 a.m. June 9 at Olivewood Memorial Park in Riverside. He will be buried with full military honors.