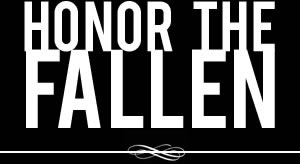 Honoring those who fought and died in Operation Enduring Freedom, Operation Iraqi Freedom and Operation New Dawn
Search Our Database
Army Cpl. Casey P. Zylman
Died May 25, 2007 Serving During Operation Iraqi Freedom
---
22, of Coleman, Mich.; assigned to 3rd Squadron, 4th Cavalry Regiment, 3rd Brigade Combat Team, 25th Infantry Division, Schofield Barracks, Hawaii; died May 25 of wounds sustained when an improvised explosive device detonated near his vehicle in Mosul, Iraq.
---
Father: 23-year-old soldier from Coleman killed in Iraq
The Associated Press
COLEMAN, Mich. — A 23-year-old Michigan soldier, remembered in the community where he grew up as an athlete and leader, was killed while serving in Iraq, his father and former school said May 25.
Randy Zylman, of Coleman, confirmed the death of son Casey Zylman, a 2003 graduate of Coleman High School, to the Midland Daily News. The family, Randy Zylman said, was requesting privacy.
Information about Casey Zylman hadn't been released as of May 25 by the Department of Defense.
Mary Pitchford, principal at Coleman High School, said a member of the small community about 120 miles northwest of Detroit told her about Casey Zylman's death. Pitchford was principal at Coleman Middle School when he was a student.
"Casey was an excellent student and very fine athlete," Pitchford said. "He played football and baseball, and was a member of our student council. Casey was a true leader in his class and just an excellent person."
The death was not publicly announced during school hours and no plans have been made for a memorial, she added.
"Coleman is a very small community," Pitchford said. "I'm sure there is great sadness, especially for Casey's family."
Also May 25, Gov. Jennifer Granholm in her weekly radio address praised those from Michigan serving in the armed forces. She ordered flags be flown at half-staff until noon on Memorial Day to honor fallen military members.
"The Michigan men and women in uniform who have died are true champions of democracy, liberty and freedom," Granholm said.