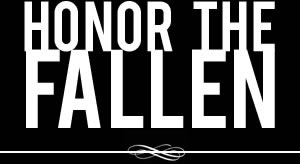 Honoring those who fought and died in Operation Enduring Freedom, Operation Iraqi Freedom and Operation New Dawn
Search Our Database
Army Cpl. Christopher J. Coffland
Died November 13, 2009 Serving During Operation Enduring Freedom
---
43, of Baltimore; assigned to the 323rd Military Intelligence Battalion, Fort Meade, Md.; died Nov. 13 in Sayed Abad district, Afghanistan, of wounds sustained when enemy forces attacked his unit with an improvised explosive device.
---
Funeral set for fallen reservist
The Associated Press
BALTIMORE — A funeral Mass has been scheduled for an Army Reservist from Baltimore who was killed in a roadside bombing in Afghanistan.
The funeral for Spc. Christopher James Coffland will take place Nov. 20 at 11 a.m. at the Cathedral of Mary Our Queen.
The 43-year-old Coffland died Nov. 13 when the vehicle he was in exploded in the Sayed Abud region.
Coffland signed up with the Army Reserves in December 2007, a month before he turned 42. He was killed 2½ weeks after arriving in Afghanistan.
---
Many adventures for intel man, world traveler
The Associated Press
Christopher Coffland had traveled the world, playing professional football in the cold of Finland and learning to evade elephants and leopards living with a tribe of Pygmy hunters in Africa.
He amassed an impressive collection of art and owned a restored 1968 Chevy Camaro. He grew up in a blue-collar home but later rubbed elbows with debutantes at parties. But it wasn't enough. So he joined the Army, embracing his task of gathering intelligence from the locals in Afghanistan.
"I feel as comfortable talking to a head of state as I do a second-shift factory worker, and since I know both worlds, I am able to integrate into either without a trace of unfamiliarity," he wrote in a letter to the Army, explaining why he was qualified for intelligence work.
Coffland, 43, of Baltimore was killed by a roadside bomb Nov. 13 in Wardak province, Afghanistan. He was assigned to Fort Meade, Md.
He was closer to his sister Lynn than anyone else, often staying with her in between adventures. Friends and family often hoped he would settle down, but his constant desire to do something fulfilling is what kept him changing jobs — and what brought him to the Army.
"He respected his friends, adored them," Lynn Coffland said. "But he could not settle for what was not in his heart."
Coffland is also survived by his parents; a brother; and two other sisters.